Testingfg of Ads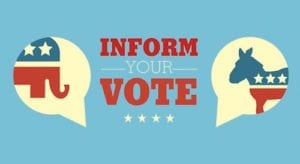 State Rep. Karen Bennett: Why vote no on OSD, Amendment 1
Parents must have a voice in our school system, says State Rep. Karen Bennett, HD 94, who is fighting to keep our schools local. Bennett is hosting Town Hall meetings this month at two locations to address questions about the referendum on Opportunity School Districts, commonly referred to as OSD. She also will be disscussing ex-offenders right to vote and other voting irregularities.
Bennett will be joined by representatives from the Voter Registration and Elections Board, the South DeKalb Improvement Association (SDIA), State PTA and Keep Georgia Schools Local.
The community meetings will be held on the following dates and times:
Oct. 13                  7 p.m.   St. Paul AME Church and Worship Center, 1704 S. Stone Mountain-Lithonia Road, Lithonia, the Rev. Cheviene Jones, pastor.
Oct. 17                7 p.m., Crossroads Presbyterian Church, 5587 Redan Road, Stone Mountain, the Rev. Richard Allen Farmer, pastor.
For more information, visit www.Karenbennettcares.org or
call 404-656-0202.
Rockdale candidates' forums scheduled
The Rockdale/Newton League of Women Voters is hosting a candidates' forum on Oct. 13, 7 p.m., at the Rockdale Auditorium, 903 N. Main St., Conyers.
The community is invited to attend both forums to learn more about the candidates and their viewpoints.
Ray of Hope to host OSD panel discussion, meet the candidates
Ray of Hope Christian Church's Social Justice Ministry will host a panel discussion on the Opportunity School District referendum on Saturday, Oct. 15, 9 a.m., Ray of Hope Christian Church, 2778 Snapfinger Road, Decatur.
Former state representative Steen Miles will serve as moderator of the panel.  The panel discussion will be followed by a meet-and-greet with DeKalb County candidates running for office.  The community is urged to come out and learn about this important ballot issue that we will vote on in the upcoming Nov. 8 election.
The Southland community to host political forum
The Southland Owners Association is holding a political forum on Oct. 20, 6:30 p.m., at The Southland Country Club, 5726 Southland Drive, Stone Mountain. The forum is being held to educate and familiarize residents with the candidates running for office in order to make an informed decision in the upcoming election.
The candidates for Chief Executive Officer are Jack Lovelace and Mike Thurmond. The candidates for Board of Commissioners District 4 are Willie J. Willis and Steve Bradshaw. The candidates for the Board of Commissioners for District 7 are Gregory Adams, Diane Daniels Adoma, George Chidi, Faye Coffield, Randal Mangham, Edward Patton, Rita Robinzine and John Tolbert Jr.
State Sen. Gloria Butler will be in attendance to address the amendments on the ballot.
President of Georgia Federation of Teachers Verdaillia Turner will moderate a discussion on the governor's proposed Opportunity School District.
Teresa Hardy of the DeKalb NAACP branch will recruit members for NAACP, and John Evens of Operation LEAD will be in attendance to encourage people to get out the VOTE.
Organized by the Southland Board of Directors Vice President Linda Mayhand
For more information, contact Delethia Foxx at the Southland office at 770-465-1329.
Important Dates

Oct. 11: Last day to register to vote in the 2016 Presidential Election. Applications must be received or postmarked by the deadline in order to be eligible to vote. For voter registration information, visit the Secretary of State's website, www.mvp.sos.ga.gov.

Oct. 17: Advanced (in-person) voting begins

Oct. 29: Mandatory Saturday Voting for the General Election

Nov. 8: General Election/Special Election