Testingfg of Ads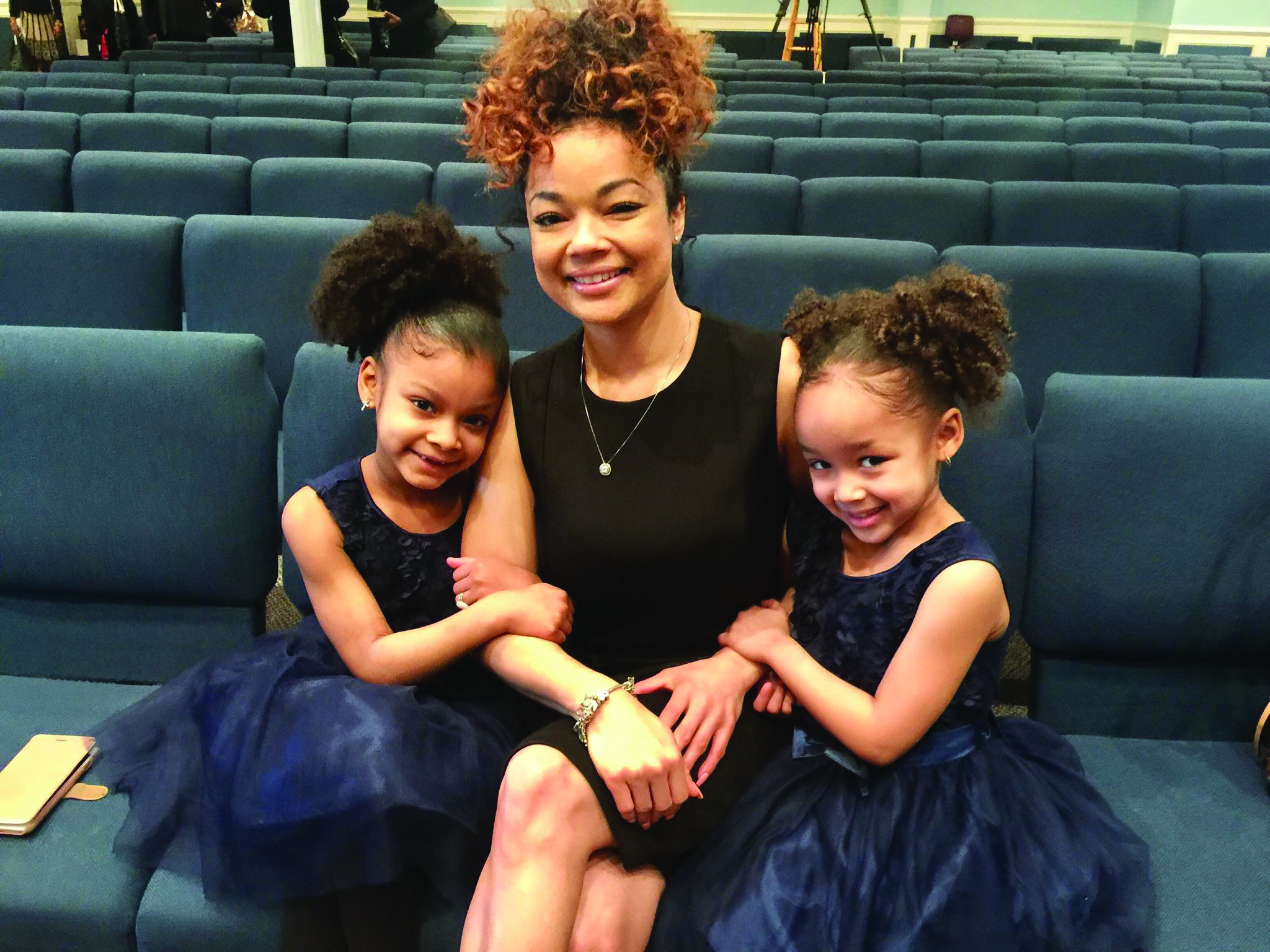 CONYERS—Some of the country's top talk shows are after 6-year-old Dani and 5-year-old Dannah Lockett. Just a few weeks ago, the two Conyers sisters who are students at Fairview Elementary School, made a video with their mom, Dannella Lockett. They were discussing Dannah's "breakup" with her kindergarten boyfriend. The little drama queens sounded like teens giving "advice" to each other, all the while making facial expressions in their "Say What?" video. The video went viral, generating over 10 million hits.
The video begins with a question that every parent asks their children: "How was school today?" But Lockett's daughters give her an earful that is both insightful and funny: The five-year-old explains she was "dumped."
"We never expected it to get so many hits. We put it on Instagram and everybody started sharing it- and the calls from radio and television began coming in," said Dannella Lockett, who owns a hair salon, Healthy Hair Studio, located on Salem Road in Conyers.
Dannella said the girls have interviewed on V-103 radio and are scheduled to tape for the Steve Harvey television show in a few days. They now have a YouTube page, an Instagram page, and several remixes have been made, putting the girls' conversation with Mom to rap music with various young people dancing to the story.
Recently, the girls took pictures with their pastor and the first lady of their church, Bishop Gary Hawkins, Sr. and his wife, Pamela, after worship service at Voices of Faith Ministries. Several church members congratulated them and took pictures. They smiled and posed for the cameras as Dannah hammed it up, striking various poses.
"They are very dramatic, but so are my other two daughters, who are 15 and 14," said Dannella Lockett. "They haven't taken acting lessons or anything. That's just the way they are."
Dannah says she doesn't know what she wants to be when she grows up—maybe a ballerina teacher or a cop. She's too young to know right now, she insists. Dani, on the other hand, said she'd like to be a cop to help people. Guess what. They've made a video about that too. Check out Dannah's Break Up and other videos at: https://youtu.be/av83zvwYSlM