Testingfg of Ads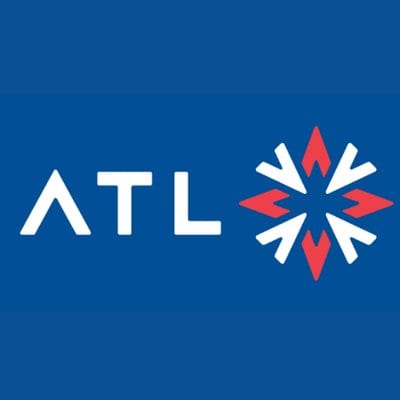 Xpress passengers on all 27 routes across 12 metro counties will begin seeing the new logo of the Atlanta-Region Transit Link Authority (ATL) on Xpress commuter coaches this week. Offiials say the addition of the ATL logo will help to identify and promote a more connected network of mobility options across the region.
Xpress – operated by the State Road and Tollway Authority (SRTA) – joins MARTA as the second transit provider in the region to incorporate the ATL logo. The new logo will appear on buses and at park-and-ride lots. Xpress and ATL co-branding will heighten visibility and awareness of the new unified approach to regional transit across metro Atlanta, and hopefully increase public transit interest and usage.
"Xpress is a critical link that serves Atlanta's growing workforce, providing commuters throughout the metro Atlanta region a valuable transportation option," said Chris Tomlinson, Executive Director of SRTA and Interim Executive Director of ATL. "Co-branding builds greater consistency in visual recognition of our connection to the ATL. Our efforts to collaborate with local transit networks will help increase ridership, enable passengers to make better use of available transit providers and improve perceptions of service options in the entire network."
The ATL logo will be added to Xpress coaches at Xpress Operational Centers in Riverdale and Alpharetta. The fees to use Xpress will not change due to the ATL co-branding.