Testingfg of Ads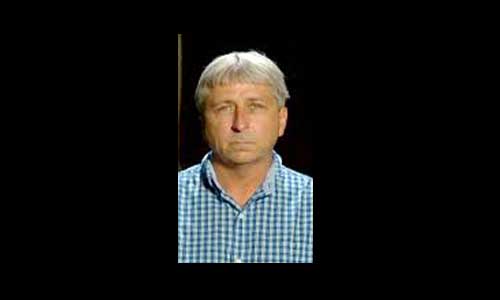 William "Roddie" Bryan, who video recorded Ahmaud Arbery as he was gunned down, has been arrested and charged with felony murder and criminal attempt to commit false imprisonment.
Bryan will be booked into the Glynn County Jail, the GBI announced May 21.
Bryan, 50, is the third white suspect arrested in connection with the murder of the 25-year-old unarmed black man. The murder occurred in Brunswick, GA on Feb. 23 but no arrests were made until the shooting gained national attention after the video went viral.  
State Attorney General Chris Carr recently appointed Joyette Holmes, Cobb County's first African-American female District Attorney, to prosecute the case after two other prosecutors recused themselves and a GBI investigation was launched.
Gregory McMiahcel, 64, and Travis McMichael, 34, a father and son, along with Bryan, reportedly followed Arbery as he jogged through a white neighborhood, ambushed him and gunned him down.      
Bryan has maintained his innocence. Attorney Kevin Gough, who is representing Bryan, said this week that his client had no communication with the McMichaels on the day of the shooting. 
Bryan's claim, however, contradicts a statement by Greg McMichael, who told police after the shooting that Bryan had tried to block Arbery "but was unsuccessful." 
In addition to Greg McMichael's statement, Waycross Judicial Circuit District Attorney George Barnhill, also wrote in an April letter to Glynn County police that the McMichaels and Bryan were in "hot pursuit" of Arbery, whom they believed to be a burglar, The Atlanta Journal-Constitution reported. Barnhill stated that in his opinion the three men, who are neighbors, should not be prosecuted. Barnhill stepped aside from the case because his son works as an assistant prosecutor for Jackie Johnson, District Attorney for the Brunswick judicial district. Johnson recused herself because Gregory McMichael once worked as an investigator for her office.
Attorneys Lee Merritt, Benjamin Crump and Chris Stewart, who are representing Arbery's family, said they were pleased to hear of the charges brought against Bryan.  
"We called for his arrest from the very beginning of this process," they said in a statement. "His involvement in the murder of Mr. Arbery was obvious to us, to many around the country and after their thorough investigation, it was clear to the GBI as well."