Testingfg of Ads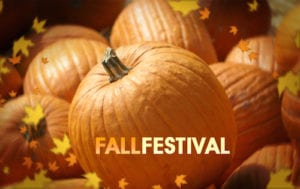 FEATURED EVENT
Antioch-Lithonia MBC invites community to fantastic fall festival
Join Pastor James C. Ward and Antioch-Lithonia Missionary Baptist Church for a fun-filled Fall festival on Saturday, Oct. 8, 11 a.m. to 2 p.m., at the church, 2152 Rock Chapel Road, Lithonia.
The event is free and includes games, great food, group fitness exercises, health screenings and vendors providing an array of services and information. Entertainment will be provided by a dance group and the Band of Believers.
The festival is sponsored by the church's Personal Support and Development Ministry. For more information, call 770-482-1277.
ATLANTA
Free hip-hop festival brings music to Woodruff Park
The sixth annual Atlanta Hip Hop Day Festival will take place Saturday, Oct. 9, at Robert Woodruff Park, 91 Peachtree St. N.W., Atlanta.
The free festival is a tribute to Hip Hop as well as Atlanta's contribution to Hip Hop. The event will feature B-Boy & B-Girl exhibits, emcee battles, turntablism and graffiti artists.
Guests will be entertained by some of Atlanta's hottest DJs and performances on the main stage. There also will be a plethora of food and vendors. For more information, visit www.atlantahiphopday.com.
Ben Hill UMC to present forum on breast cancer awareness
 Ben Hill United Methodist Church will present a Breast Cancer Awareness and Empowerment Forum, "African Americans & Breast Cancer: What Everyone Needs to Know," on Oct. 29, 8:30 a.m.– 12 noon, 2099 Fairburn Road, Atlanta. Medical experts and breast cancer survivors will share solutions that could save your life or the life of a loved one.
 185 bands scheduled for Oakhurst Porchfest
On Saturday, Oct. 8, 12-6 p.m., 185 bands will perform on an equal number of porches and lawns throughout Decatur's Oakhurst neighborhood in what's now become the largest organic, free-range, crowd-sourced music festival in the state of Georgia. It's community-run, open to all, and free.
A joint collaboration of resident Scott Doyon, local blog Decatur Metro, and the nonprofit Decatur Arts Alliance, the Oakhurst Porchfest will transform the neighborhood into an expansive, musically-diverse event a square mile in size where all responsibility for managing the day's logistics falls to the more than 800 volunteers offering up their porches or performing hour-long sets.
Everything you need to know about attending, including the complete schedule, is available on the event's website:www.oakhurstporchfest.org.
DEKALB
Kelly Lake to host fall festival and flea market
Kelly Lake Church of God in Christ will host its annual Harvest Festival/Flea Market on Saturday, Oct. 1, 9 a.m. to 3 p.m., at 2411 Whites Mill Road, Decatur near The Gallery at South DeKalb mall.
There will be great bargains on original art, household items, clothes, food, fun, games and fellowship. Proceeds will benefit the youth scholarship fund. For space rental information, contact J. Cleveland at 404-475-8028 or Clara Betterson at 404-406-0907.
Beulah MBC to present domestic violence awareness seminar
In observance of Domestic Violence Awareness Month, Beulah Missionary Baptist Church, 2340 Clifton Springs Road, Decatur, will host a Domestic Violence Awareness Seminar on Thursday, Oct. 13, 6:30 p.m. – 8:30 p.m. The seminar will be held in the Alan Keith Warford Youth Lounge in the Beulah Community Family Life Center.
The guest facilitator will be Irma Walker of the Partnership with Domestic Violence. Walker will provide important facts about domestic violence, what to do if you or someone you know is being abused, and how to prevent abuse.
The seminar will celebrate and encourage survivors of domestic violence. Survivors and all others are invited to the seminar.
For more information, contact Monique Gadson at 404-241-3307, ext. 1244.
GWINNETT
Collins Hill Library to offer workshop on planting flowering bulbs
Learn the secrets to successful flowering bulbs on Thursday, Oct. 6, 6:30 p.m. to 7:30 p.m. at the Collins Hill Library, 455 Camp Perrin Road, Lawrenceville.
Come and learn everything you need to know about bulbs including which bulbs grow best in Georgia. Find out which ones are grown for their flowers and for foliage. Explore bulbs best grown as potted plants, shrub borders, naturalistic plantings or mass displays.
Register by October 4 by contacting Gwinnett Public Libraries at events@gwinnettpl.org.
Fall planting 101 workshop offered at county annex
 Join Gwinnett County for their "Planting the Right Plant in the Right Place" fall planting workshop Monday, Oct. 10, 12 to 1 p.m., in the second-floor conference room of the Gwinnett County Government Annex Building, 750 South Perry St., Lawrenceville.
Learn how to get the best out of the fall months to plant trees, shrubs and several other types of plants. The class will cover proper planting techniques, picking tolerable planting sites and the selection of plant material. To register by Oct. 7, call 678-377-4011.
Fun for the whole family at Gwinnett Public Safety Fall Festival
 Make plans to attend the seventh annual Public Safety Fall Festival. Gwinnett County Police and Fire and Emergency Services will host the festival Saturday, Oct. 8, 10 a.m. to 2 p.m., at Coolray Field, home of the Gwinnett Braves. Come out for fire trucks and police vehicles displays, safety training demonstrations, kids' activities, pet adoptions, lots of giveaways, and a softball face-­off between police officers and firefighters.
For more information about the festival, please contact the Gwinnett Police Crime Prevention Unit at 770-513-5119 or Gwinnett Fire Community Risk Reduction, Education Section at 678-518-4845.
ROCKDALE
Farm Fresh Farmer's Market returns to Conyers
 After a brief hiatus, the Farm Fresh Conyers Farmer's Market is returning. Seasonal produce and other goodies will be available every Thursday during the month of October 10 a.m. to 2 p.m. at the Olde Town Pavilion, 949 S. Main Street, Conyers.
Visit Georgia farmers each week for quality fruits and vegetables. All vendors accept cash and credit. For more information, call 770-602-2606.