Testingfg of Ads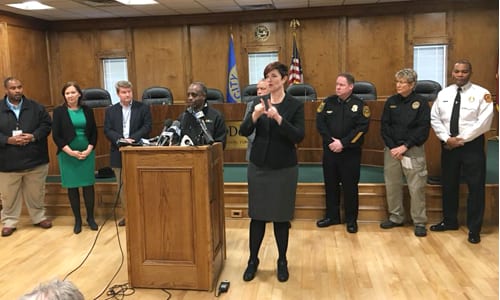 Water pressure has returned to all DeKalb County fire stations after a massive water main break that occurred early this morning (March 7).  The break created havoc, causing traffic jams, the closure of schools and businesses and water shortages throughout the county. Officials said a break in a 48-inch transmission main at
5718 Buford Highway, N.E.
, between Longmire and McElroy Roads in Doraville was responsible.
Eight tankers were being brought into the county to supply water for fire protection and supply chillers at hospitals. The county's water department is working with other agencies to address low water pressure.
DeKalb County Department of Watershed Management issued a Boil Water Advisory for the entire system, including Dunwoody. In order to protect the public from a potential health hazard, all customers that have experienced water outages and/or low water pressures are advised to "boil" all water prior to use for drinking, cooking, or preparing baby food.
The water should be boiled for at least one minute after reaching a rolling boil. Customers should continue to boil their water until they are notified that the water system has been restored to full operation.
DeKalb CEO Michael Thurmond said during a news conference at Doraville City Hall that he was alerted of the water main break around
5:30 a.m.
He said emergency protocol was immediately implemented.
"I want to reassure the citizens of DeKalb that as soon as humanly possible we will have service restored," Thurmond said. "Public health and safety are our primary concerns."
The DeKalb Animal Services put out an urgent plea for water needed to care for animals in their facility and the community responded overwhelmingly with gallons of water.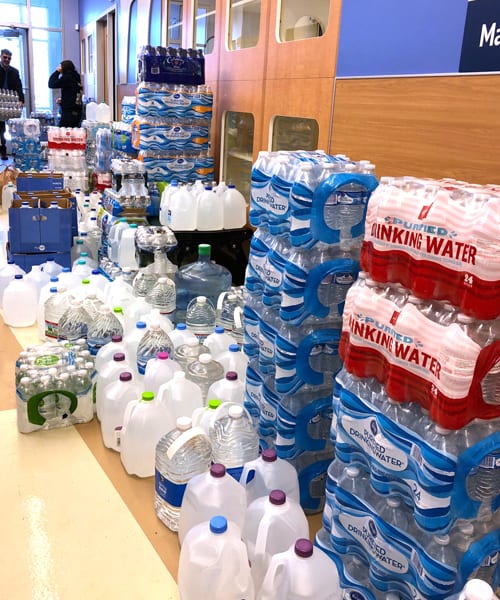 "
We are so incredibly grateful for the outpouring of support from our amazing community this morning! Our water has come back on, but we are still under a boil water advisory," shelter officials said in a Facebook post around

1:30 p.m.

"The donations we have received will ensure that our animal's bowls are kept full of clean water. Thanks to all of your support, we are no longer in need of water donations. Thank you to everyone who donated water for our animals today, we are so grateful to have supporters like you!"
There was no water at the DeKalb Police Department headquarters in Tucker. In some businesses, there was not enough water to flush toilets. Several governmental agencies were shut down as well as public schools, colleges, restaurants and area shopping centers including Northlake Mall and Perimeter Mall. Non-emergency surgeries at Emory Healthcare were cancelled.
The DeKalb County Emergency Operations Center remains open.