Testingfg of Ads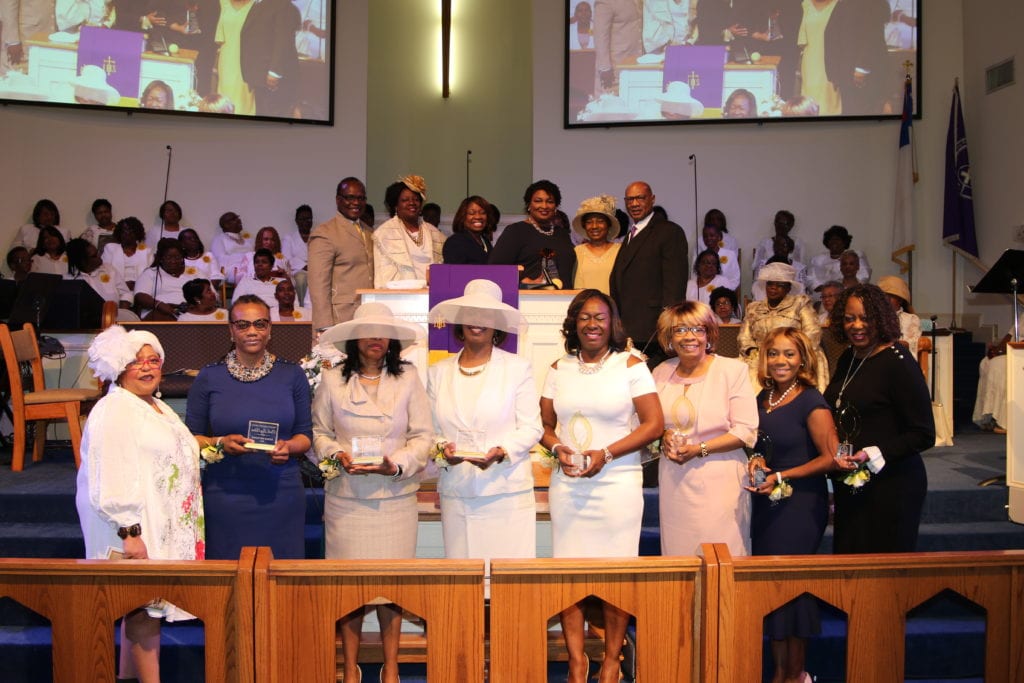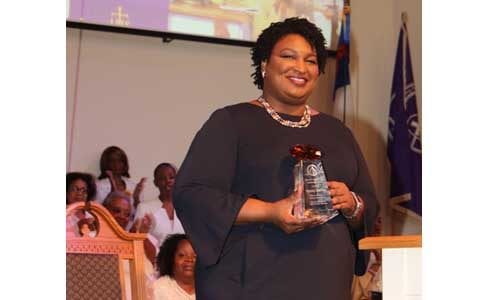 Stacey Abrams discusses standing in the face of adversity
Democrat Stacey Abrams, who has risen to national prominence as the first African-American female gubernatorial candidate since her bid for Georgia governor in November 2018, hinted that she might seek a higher office in 2020 during a recent visit at Antioch AME Church in Stone Mountain.
"I stood for election thinking that my opportunity was to become governor and instead, I'm now having to argue about whether I want to be Vice President of the U.S.," Abrams said during the church's March 31 celebration honoring her and a group of local female trailblazers as part of the church's month-long celebration of National Women's History Month.
Abrams, who narrowly lost to Republican challenger Brian Kemp in a bid for Georgia governor, is being courted by Democrats to run for a higher office.
"…When God creates opportunity, He doesn't do it in small measure," said Abrams, igniting the crowd who applauded her throughout her message.
On Common Ground Newswas granted exclusive access to cover the event, where Abrams spoke for about 30 minutes. Rhonda Taylor, who co-chaired the event, presented Abrams the "Woman on the Move Trailblazer Award,"along with other local women. Taylor also was honored for her service on several civic, political organizations and ministries including the Board of directors of Women Voters Georgia, Georgia Democratic Party, the Rockdale Newton National Council of Negro Women, and the Social Action Ministry at Antioch.
"It was such an honor to recognize Stacey Abrams and the other women trailblazers," said Taylor. "Stacey helped me to grow in a lot of areas-, especially in the political arena, to be able to know  when to speak and when not to speak and when you speak know what you're talking about."
Abrams used scripture to provide a message of hope to leaders–particularly women—who, like herself, are on the battlefield fighting for change.
"The partnership of Naomi and Ruth tells the story of how we deal with adversity, how we deal with loss, how we deal with theft," said Abrams, who credited her parents with molding her character.
"What wakes me up in the morning is the resilience I was taught by my parents,"said Abrams.
Abrams said she and her campaign team transformed Georgia's electorate because of perserverance.
"In the aftermath, we learned that we had tripled the number of Latino voters in the state of Georgia. We tripled the number of Asian Pacific Islanders and I got 80 percent of the vote.  We increased youth participation rates in the state of Georgia… We increased their participation rate by 139 percent," Abrams said.
Abrams said Georgia voters turned out in record numbers for the 2018 elections. In comparing the 2014 election, which drew 1.1 million people who cast their ballots on the Democratic side of the aisle to the 2018 elections, she said:
"In 2018, 1.2 million black people(alone) voted for me."
Abrams said she also broke racial barriers, earning the white vote, despite naysayers.
""We were told that white people weren't going to coalition with us…For the first time in 25 years, I received a higher percentage of the white vote than anyone but Bill Clinton," Abrams said.
Abrams' message of triumph in the face of adversity resonated with the crowd who chorused "Amen" throughout the program.