Testingfg of Ads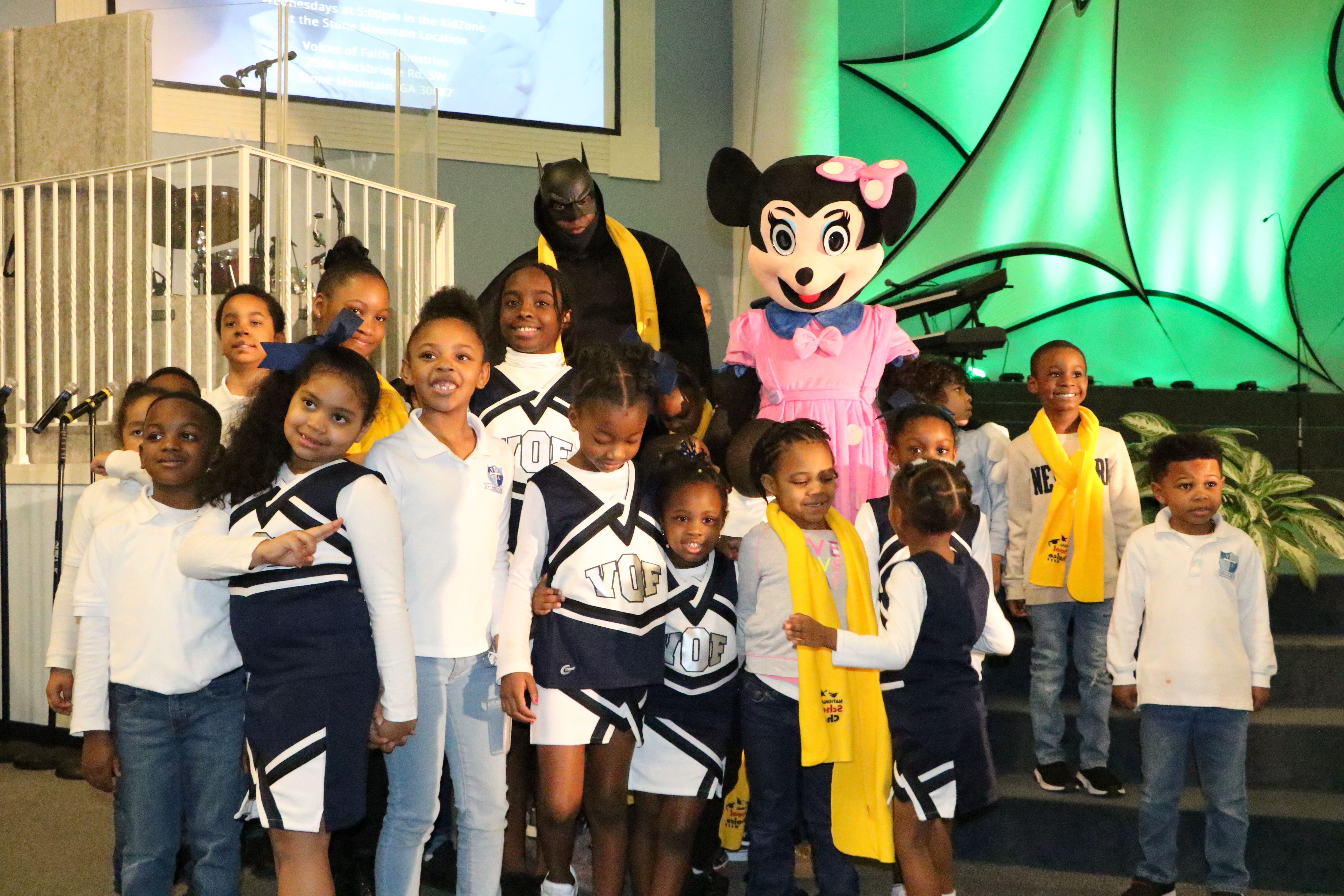 By Mackenzie N. Morgan
Staff Writer
Over 80 preschoolers and elementary school students at Voices of Faith's Christian Academy in Stone Mountain and Conyers took learning out of the classroom during a special program to celebrate School Choice Week. The national initiative educates students and parents about various education options available – from public to private schools, charter, magnet, Montessori and even ways to get started with homeschooling online.
Voices of Faith's Christian Academy Principal Sabrina Hayes said this was the schools' first time participating in the national education campaign. She said she wants parents to know there are an abundance of resources to give children the best educational experience they can.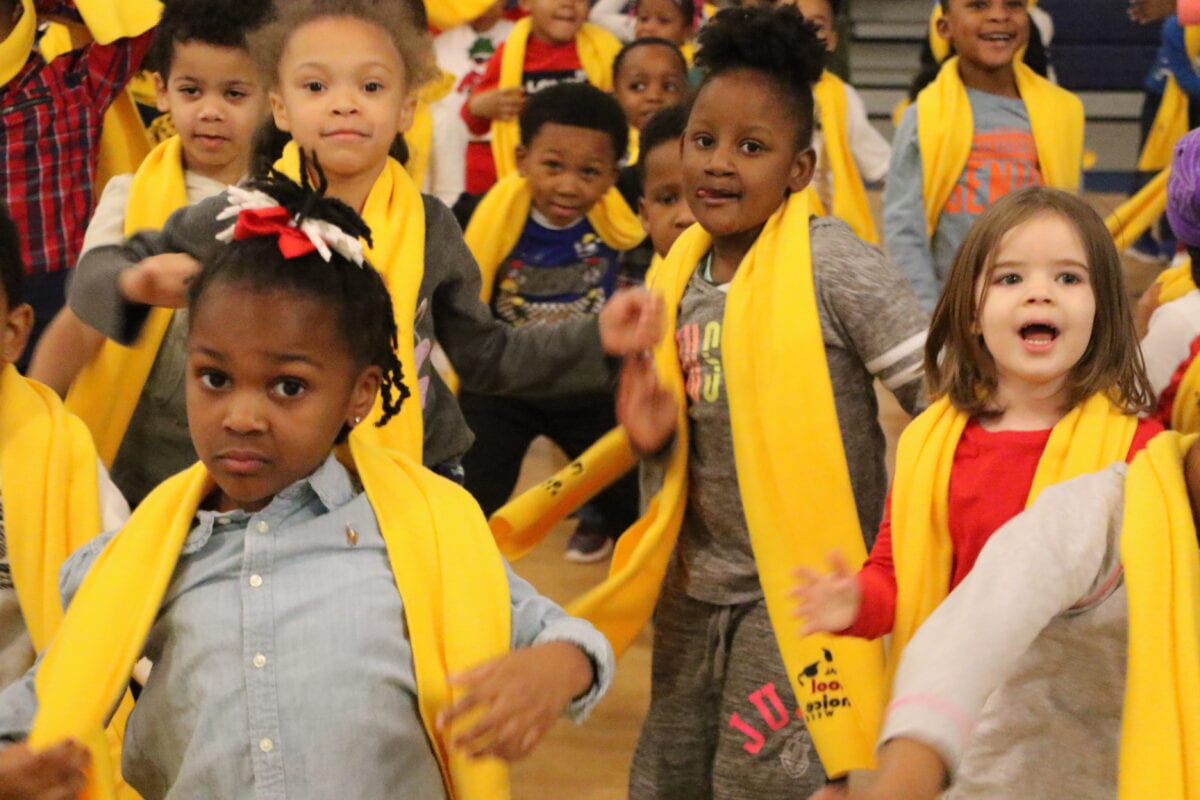 "There are a multitude of educational options that cater to a variety of situations and family dynamics. Parents just have to be tuned in. I see a lot of grandparents raising kids or parents seeking specialized education solutions. The School Choice website, along with social media, are great places to start tapping into local resources to find what works for you," said Hayes.
The weeklong celebration kicked off with a student/teacher meet-and-greet followed by a week of daily themed activities merging technology, education and faith-based character building. Students enjoyed STEM-based games and activities, music, a performance by the Voices of Faith Academy cheerleaders and a special guest appearance by Deacon Aaron Hawkins, who was dressed as Batman and Voices of Faith's Director of Music Princess Rouche-Cox, who was dressed as Minnie Mouse, at the conclusion of the program. Preschoolers from the church's Rockdale daycare also attended the Jan. 31 pep rally wearing matching bright yellow scarves. It was many of their first times riding a school bus.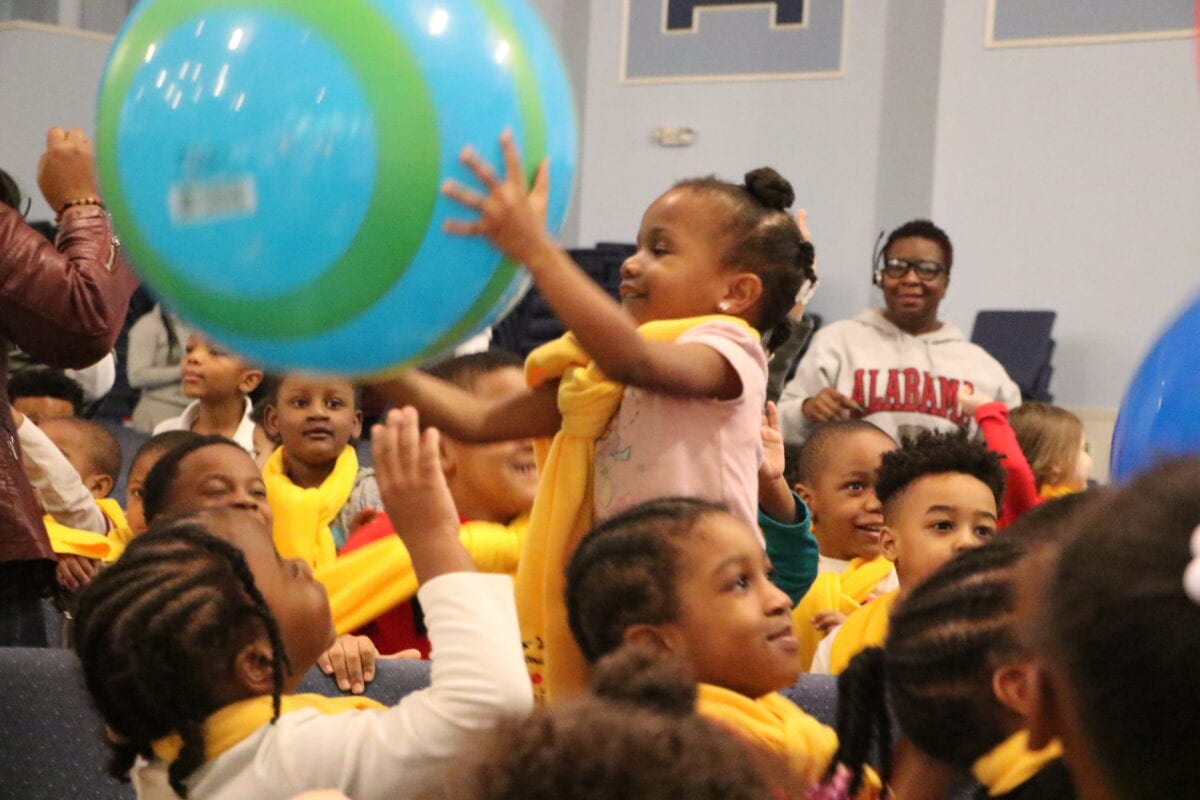 "I thought it was important to bring both campuses together so the kids could meet other students like themselves. Everyone wore their School Choice scarves and learned together, in unison. We all educate and worship the same as well as share the same spiritual values – it was important that we came together under one roof to share in the vision set forth by our leader, Bishop Gary Hawkins, Sr.," said Principal Hayes.
This year's theme introduced students to robotics and technology giving each child the opportunity to engage with robotics through music, imaginative play and toy robots.
Baziel Pearce from Pearce Learning Tech led the group in a variety of tech activities and said that preschool is the best time to introduce kids to technology.
"Early childhood is often overlooked for technology-based learning but this is a foundational stage in a child's development. Kids can learn these concepts with or without a screen."
Pearce said that introducing kids to computers at an early age diminishes gender and racial stereotypes about who works in technology and also fosters early critical thinking skills.
"Coding is going to be very important for everyone 20 years from now. We have to do our part to ensure we give all kids a competitive edge," said Pearce.
Voices of Faith Christian Daycare Director Antoinette Woodside said she was pleased with the turnout as well.
"It is so important that we expose our children to quality educational opportunities at an early age so they can have a strong foundation," Woodside said. "We have to keep our kids excited about learning and provide every resource we can to keep them competitive."