Testingfg of Ads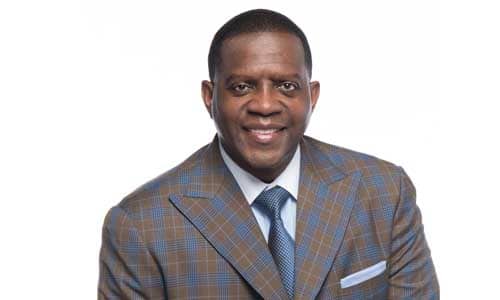 Voices of Faith Ministries Founder Bishop Gary Hawkins, Sr. announced that he and pastors overseeing the church's five congregations located in metro-Atlanta and Baton Rouge, LA are offering worship services exclusively via live streaming and teleconference calls until further notice.
"It is our hope and prayer that as we move to our cyber sanctuary that not only family and friends locally will worship with us, but people from across the globe will join us to hear a preached Word," said Bishop Hawkins. "Now is the time for all of us to draw closer to God."
Voices of Faith Ministries has five campuses: one each in Stone Mountain, Conyers, Lawrenceville, Hampton and Baton Rouge, LA.
Bishop Hawkins said he has contacted leaders at all of the VOF churches encouraging them to act on faith—not fear. All of the campuses are scheduling livestreams for their congregations.
"We are facing a global pandemic unlike any we have ever seen during our lifetime. President Trump and the CDC have declared a national emergency with unprecedented restrictions in our daily lives as the number of COVID-19 cases spreads," said Bishop Hawkins. "In an abundance of caution, we will follow national leaders and CDC guidance and not have large gatherings. We will not, however, abandon our faith. Remember God is in control. We must trust God and feed the people spiritually."
Bishop Hawkins said he plans to live-stream for the congregations that he oversees in Stone Mountain and Conyers on Sundays at 8 a.m. and 11:30 a.m. He will live-stream one mid-week worship service on Wednesdays at 7 p.m. Bishop Hawkins' live-streams will be available on Facebook at VoicesofFaith Ministries and www.voicesfaith.org.
There also will be cyber worship services for youths through Voices of Faith's social media platforms:
Facebook – Voices of Faith Youth Ministry
Instagram – @vofmerge, Twitter – @VoFMerge
Youths can also follow the Stone Mountain and Conyers VOF Youth Pastors on Instagram: Elder Matthew Jenkins: @_TheYouthPastor and Elder GJ Hawkins: @thetimelinepreacher.
Voices of Faith has made it convenient for its Stone Mountain and Conyers campuses as well as visitors to give online:
Voices of Faith App (Download VOF App)
Voices of Faith Website (www.voicesfaith.org)
Voices of Faith Text Giving (770) 400-9086
CashApp – $VOF2500
Zelle – Voices of Faith (voffinance@voicesfaith.org)
Givelify – Voices of Faith