Testingfg of Ads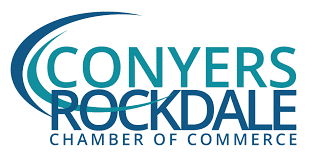 Conyers-Rockdale Chamber of Commerce is ready to help you LEARN the ins and outs of the business work and turn your PASSION into a business with the
VIRTUAL 2021 ENTREPRENEURIAL ACADEMY
Starting Monday, March 22, 2021, this FIVE-WEEK VIRTUAL program offers motivated individuals the essential information needed to START and a RUN a successful business.
Conyers-Rockdale Chamber of Commerce
VIRTUAL 2021 ENTREPRENEURIAL ACADEMY
Starts:  Monday, March 22, 2021
Ends:  Monday, April 19, 2021
Zoom LOGIN:  starts at 6:30 p.m.
Zoom LOGOUT:  ends at 8:30 p.m.
REGISTER HERE: https://business.conyers-rockdale.com/events/details/entrepreneurial-academy-20476
REGISTER AND PAY NOW – FOR ONLY $79.99
If you wait until after March 10, Registration is $99.99
Previous entrepreneurial experience is not necessary to participate.  The course is open to the public, including those who are still pondering if they want to go out and start their own business.
Courses commence Monday, March 22 and will be held weekly on Mondays, from 6:30 p.m. – 8:30 p.m.