Testingfg of Ads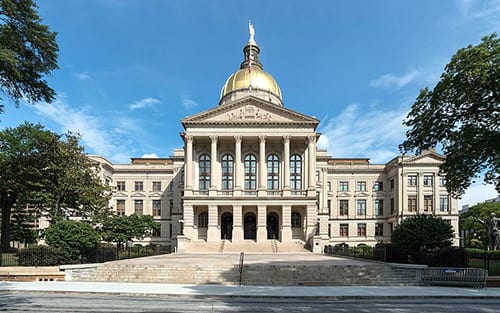 ATLANTA – The Georgia Capitol was shut down today (June 26) after authorities responded to a veteran who set himself on fire using gasoline and fireworks.
Authorities say the unidentified veteran, who was protesting his treatment by the V.A. was extinguished and rushed to a local hospital. Authorities said no one else was hurt.
Authorities had K-9 teams on the scene to investigate A bomb robot and K-9 teams were brought to the scene to check for explosives.
Kenley Waller, who owns Kenley's Catering in downtown Atlanta, said the scene was
"All of the streets were shut down near the Capitol. It was a mess," said Waller, who was returning to his restaurant and ran into the traffic. "I had an employee who was actually delivering at the Capitol around the time that everything happened. He said he heard what sounded like firecrackers."
The explosion also prompted reporters and law enforcement officials who were attending a nearby news conference about Georgia's new hands-free law, which takes effect on July 1, to abruptly leave and rush to the scene.
Workers at the Capitol returned to their offices around 3 p.m.