Testingfg of Ads

The City of Stonecrest is inviting residents and neighbors for a weeklong festival Oct. 2-8.  The seven-day experience will include an assortment of cultural events at various locations throughout the city including food, shopping, entertainment, art, nature, history and more.
Stonecrest Fest Kickoff

The Stonecrest Fest kicks off on Monday, Oct. 2, 4 to 7 p.m. at the This Is It! Restaurant, 2853 Panola Road. Patrons are encouraged to ask for the "Stonecrest Fest" special to get a discount on your meal and find out what is in store for the week at this exclusive kickoff event.
Talent Showcase @ Stonecrest Mall

Enjoy an evening of entertainment and see some of Stonecrest's best kept secrets at the Stonecrest Fest talent showcase on Wednesday, Oct. 4, 5 – 8 p.m. at the Sears Department store.
Stonecrest Live! @ Stonecrest Library
Authors, poets and musicians will perform at Stonecrest library, 3123 Klondike Road, Stonecrest on
Wednesday, Oct. 4th, 6 – 7:30pm
. Come meet authors of new and exciting books that you can purchase, enjoy open mic poetry and music or be a participant.  Poet sign up for open mic is at
5:45pm
. Refreshments will be served. For more info call 770-482-3828p.
Stonecrest Fest Jamboree + Line Dancing at the Lou Walker

All ages are invited out for an evening of line dancing with Stonecrest seniors on Friday, Oct. 6, 6 – 9 p.m. at the Lou Walker Senior Center, 2538 Panola Road from 6 – 9 p.m.
Davidson-Arabia Mountain Nature Preserve
Bring the children out for fun with Miss Ladybug on 
Saturday, Oct. 7,
8 a.m
. at the Davidson-Arabia Mountain Nature Preserve, Adults can take an aromatherapy workshop with L'dia Men-naa and enjoy a variety of health resources at a free community health fair, walking trails, and guided bike & hiking tours.
Fish and Grits at Flat Rock
Stop by Flat Rock Archive for fish and grits on Saturday, Oct. 7, 8 – 10 a.m.. Enjoy a southern staple passed down from generation to generation.
Know your Roots Workshop
Salem-Panola Library will have a free workshop where you can bring your youngest family members and enjoy building your family tree.  You will be able to take home your Artistic craft work while creating family excitement and discovery for years to come.  An ongoing treasure upon which to build.  Two workshops limited space.
Saturday, Oct. 7th
, workshops at
10 and 11 a.m
. Located at 5137 Salem Road, Stonecrest, GA 30038. For more info or to register you child and family call 770-987-6900.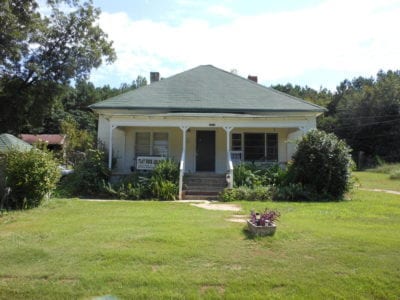 Flat Rock stage at Flat Rock Archives
Learn about Flat Rock Archives and discover the history of the group of slaves who established the Flat Rock community and hear about celebrated descendants like Warren Moon and Chris Tucker. Enjoy live entertainment, food and vendors. Stage entertainment will run on Saturday, Oct. 7, 10 a.m. – 9 p.m. A free jazz concert will end the evening from 7 – 9 p.m. Home cooked meals from descendants will be available.
Church Service at the historic Flat Rock Community Church
The Stonecrest Fest will culminate with a special church service on Sunday, Oct. 8, 11 a.m., at the historic Flat Rock Community Church, 4542 Evans Mill Road, Stonecrest. Apostle Joyce Waites, who is a direct decedent of the Flat Rock lineage, will speak.
FREE Parking
Arabia Mountain High School 6610 Brownsmill Road  OR Stonecrest Mall 2929 Turner Hill Road
(parking lot side located by the row of Hotels)
Roundtrip complimentary transportation to your Stonecrest Fest destination on
Saturday, October 7th
provided by: 
THE BLUE BUS
For more information visit www.stonecrestfest.com.