Testingfg of Ads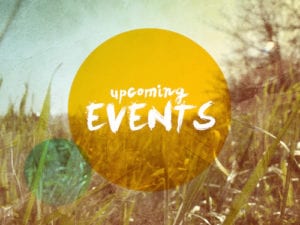 ATLANTA
Fifth Annual Black Homeschool Expo: "Our Culture is Our Cure"
Families seeking to homeschool their children are invited to attend a three-day homeschool exposition July 15-17.
The first day of the expo will be held 6:30 to 9:30 p.m., at the Omenala Afrikan History and Teaching Museum, 337 Dargan Place SW, Atlanta. The remainder of the conference will take place at Georgia Piedmont Technical College Conference Center, 495 North Indian Creek Drive, Clarkston.
Presented by Liberated Minds, the theme for this year's black homeschool and education expo is "Our culture is our cure: cultivating the black genius in our children." The expo will offer culturally-based educational resources, training and support for Black/Afrikan homeschooling and non-homeschooling parents and educators to assist in the cultivation of excellence and empowerment in black children. The conference also provides a platform for independent businesses to showcase culturally conscious products and services. The expo will feature a kids' fun factory, workshops and a book fair.
For more information, visit www.liberatedmindsexpo.com.
Eat, Drink, & B Indie film discussion set
The public is invited to join Georgia filmmakers for a conversation about current film projects, companies, and film-related groups. The meeting will be held on Tuesday, July 19, 7:30 to 9:30 p.m., at Manuel's Tavern, 602 North Highland Ave NE, Atlanta. Network with film and industry professionals over dinner.
DEKALB
Fork Creek Park grand opening set
DeKalb residents and park enthusiasts are invited to the grand opening of Fork Creek Park on Saturday, July 16, 10 to 11 a.m., 2893 River Road, Decatur.
The ribbon cutting ceremony welcomes park goers to explore upgraded park features such as a new playground, pavilion and walking trail. For more information, call 404-371-2711.
Health professions to discuss coping with pain
The community is invited to attend a free health seminar on Tuesday , July 19, 9 a.m. at the Porter Sanford Performing Arts Center, 3191 Rainbow Drive, Decatur. c. Health professionals will lead a discussion on pain management and how those affected by chronic diseases can various coping mechanisms and resources available to the community. For more information, call 404-687-2731.
Superhero youth kickball tournament set
DeKalb youths are invited to participate in DeKalb County Parks and Recreation's third annual Superhero Youth Kickball Tournament on Wednesday, July 20, 10 a.m. to 3 p.m., at Midway Park, 3165 Midway Road, Decatur. For more information call 404-284-4621.
Youth dodgeball tournament July 21
Join DeKalb County Parks and Recreation for a youth dodgeball tournament Thursday, July 21, 5:30 p.m., at Gresham Recreation Center, 3113 Gresham Road, Atlanta. The event is free and open to public.
GWINNETT
Double Dip: Ice Cream Day
Celebrate National Ice Cream Day on Wednesday, July 20, 6:30 to 9 p.m., at the Mountain Park Aquatic Center, 1063 Rockbridge Road, Stone Mountain.
Cool down with ice cream and fun games such as Pin the Cherry on the Ice cream Cone" and a no-hands ice cream eating contest. All ages are welcome. The cost for Gwinnett residents is $6 per person. All pool rules apply. Sponsored by ACE and Pulsar. For more information, visit www.gwinnettparks.com or call 678-277-0870.
Extension Service presents healthy habits, healthy heart

Join Ines Beltran with the Gwinnett County Extension Service on Thursday, July 21, 6 to 7:30 p.m., at the Rhodes Jordan Park Community Recreation Center, 100 East Crogan Street, Lawrenceville.
Participants will learn how to implement healthy habits to reduce the risk factors for chronic heart disease. Space is limited. Register today by calling 770-822-8869. Visit www,gwinnettparks.com for more information.
ROCKDALE
Nancy Guinn Library to host diabetes wellness seminar
Join Dr. Sumana Reddy for a seminar on diabetes on Tuesday, July 19, 11 a.m., at the Nancy Guinn Memorial Library in the lower level meeting rorom, 864, Green Street, Conyers.
Could you have diabetes and not know it? Did you know 10 million people are diagnosed with Type 2 Diabetes each year? Do you know what diabetes is and if you're at risk?
CRLS is partnering with Rockdale Medical Center to present Dr. Sumana Reddy, from Rockdale Endocrinology Associates, who will address all these issues and answer your questions about diabetes.
RSVP to Shannon Peterman at speterman@conyersrockdalelibrary.org or call 770-388-5040, extension 118.
4-H kickoff party set for youths
Students in grades 6-12 who live in Rockdale and Newton counties are invited to learn more about Georgia's 4-H program at a "Back to 4-H Party" on Aug. 5, 6 to 8 p.m., at the Rockdale County Extension Office, 1400 Parker Road S.E., Conyers.  Students will enjoy games, food, a DJ, and meet 4-H staff and veteran 4-H'ers at the free kickoff celebration. They must RSVP by July 29 to attend.
Georgia 4-H is a part of the University of Georgia's College of Agriculture and Environmental Sciences. The program helps students develop skills such as public speaking skills, leadership and team building in a fun and constructive environment. The program also helps students explore careers, colleges and work choices. In addition to monthly meetings, 4-H hosts activities such as project clubs, judging teams, summer camps and field trips.
To attend the kickoff party, RSVP by calling 770-278-7373 or sign up at the Rockdale Extension Office.
This week's Coming Up was compiled by Mackenzie N. Morgan