Testingfg of Ads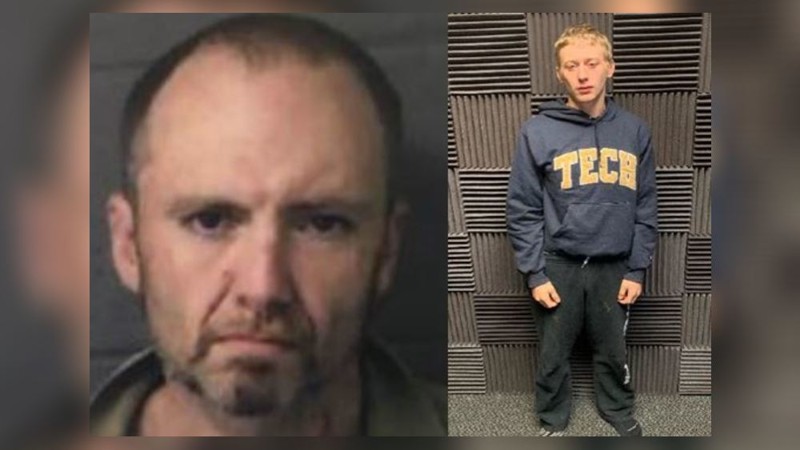 Two men wanted for the Nov. 9 home invasion and armed robbery of a 72-year-old Rockdale County man have been arrested. Investigators solved the case three days after the elderly man was attacked.
Rockdale County Sheriff's investigators arrested and charged Christopher Tucker, 39, and Alex Chancey, 17, with the home invasion of Darrell Mote after following up on leads and conducting interviews.
The home invasion occurred at a residence in North Rockdale County. The suspects were wearing masks when they assaulted the homeowner, Darrell Mote, and tied him up at gunpoint, authorities said. The suspects burglarized Mote's home and loaded the stolen items into Mote's vehicle, making off with his belongings.
The vehicle was later involved in a hit-and-run accident near Hwy. 20 and Hi Roc Road. The two suspects jumped out of the vehicle and were seen running from the accident. Police arrived on the scene and searched but could not find the suspects.  Investigators developed leads in the case and identified two "persons of interest" in the case.
Tucker was arrested on Nov. 12 on an unrelated probation violation for Newton County by Rockdale deputies, who conducted interviews and obtained evidence linking him to the home invasion in North Rockdale. Arrest warrants were filed for Tucker on Nov. 15.
Arrest warrants were filed on Chancey on Nov. 18, based on additional information and evidence obtained in the investigation. Chancey was taken into custody on Nov. 19 in Atlanta, along with his mother, who was wanted on an unrelated matter. The pair were taken to the Rockdale County Jail.