Testingfg of Ads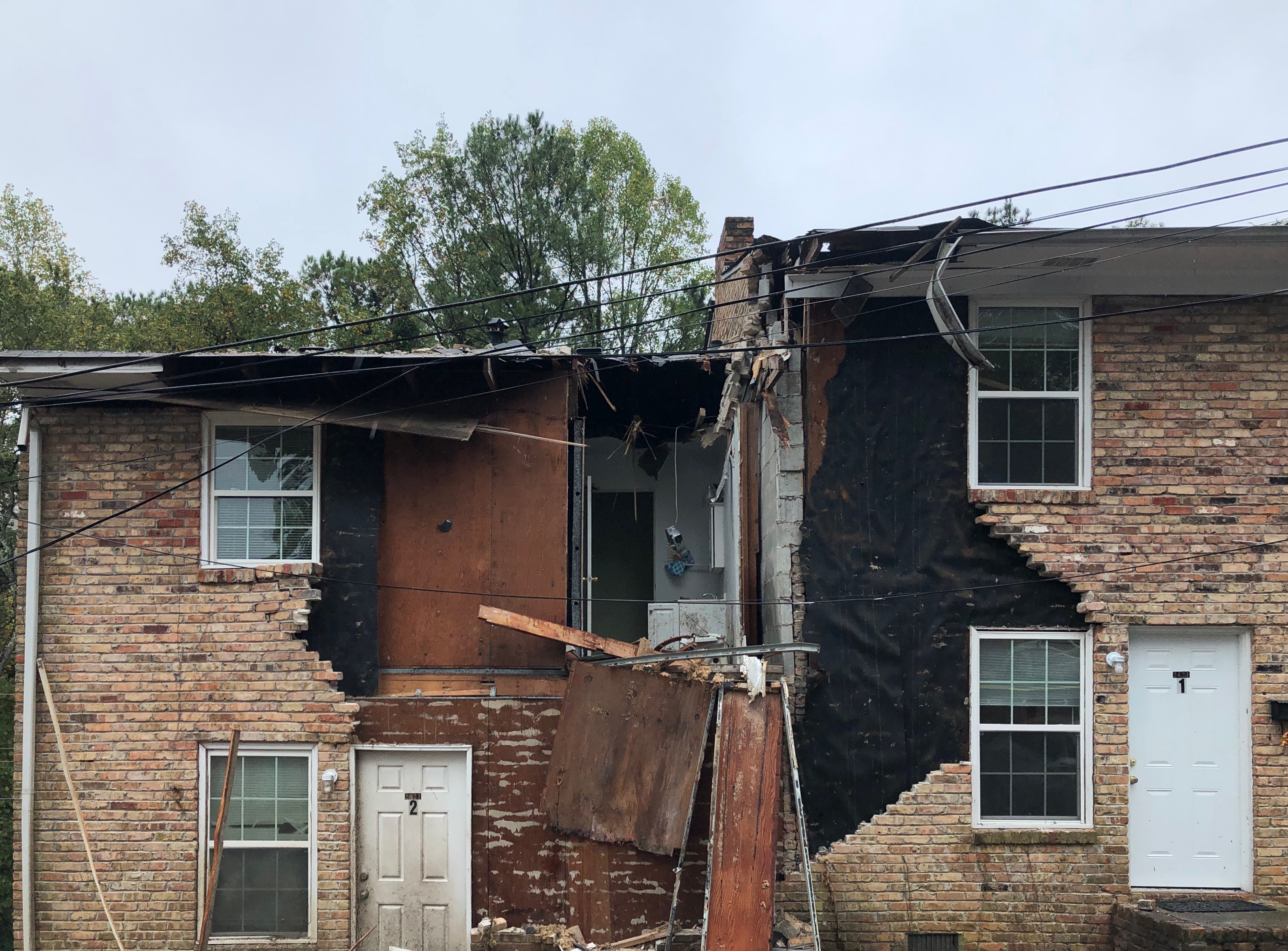 The DeKalb County Medical Examiner's Office has identified the two people who died in the single-engine plane crash into some townhomes near Chamblee on Oct. 30.
Leslie Csanyi, Jr., 59, and Scott Robert Lowrie, 60, both residents of North Carolina, were aboard the plane when it took off around 10:30 a.m. from the DeKalb-Peachtree Airport, authorities said. The small plane, identified as a Piper PA-28, crashed shortly after leaving Runway 21, the FAA said.
DeKalb County government officials and the DeKalb-Peachtree Airport issued a statement extending its sincere condolences to the families and friends of Csanyi and Lowrie.
At On Common Ground News'deadline on Oct. 31, authorities had not determined the cause of the plane crash into the Clairmont Hills Townhomes on Oakawana Drive, where six units were hit.
Although no one was injured at the townhomes, DeKalb County Fire Marshall Joe Cox and county building inspectors condemned the six units, declaring them unsafe after they were left with gaping holes and filled with fuel vapor.
The plane went down on Peachwood Circle, officials said. DeKalb County Fire Rescue, DeKalb County Police and DeKalb Emergency Management Agency responded to the scene of the crash. Authorities closed off portions of I-85 near Frontage Road and Peachtree Circle Northeast and DeKalb police were on the scene to re-route traffic in the area.
Residents in the area told news reporters they couldn't believe what happened. One resident said he had left his unit to take a walk and returned to find the plane had crashed into his residence.
The American Red Cross were on the scene to assist displaced residents and help emergency workers.
"Volunteers met with displaced families to ensure they have a safe place to stay and provided emergency resources for food, clothing and other essentials," the Red Cross said in a statement. "They also provided canteen services for emergency workers."
The National Transportation Safety Board is investigating the accident.