Testingfg of Ads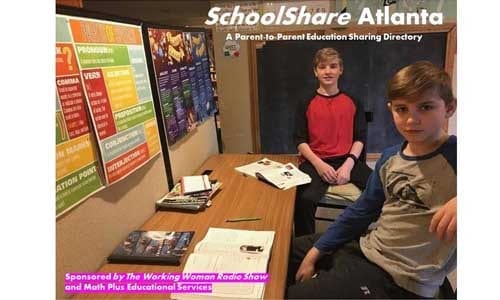 Deanna Johnson Cauthen, host of The Working Woman Radio Show, and Angela Paul, CEO of MathPlus Educational Services, have teamed up to create SchoolShare Atlanta, a directory that allows parents to find other parents who can supervise their children's online learning while they are at work.
"With Covid-19 being our reality, and kids not being able to go back to school, there are a lot of parents who don't know what to do and are really stressed out," Cauthen said. "As a former homeschooler, I felt like this was an opportunity for me to give back, and connect people with each other to meet the needs of their children. It's basically allowing people to expand their community and help each other."
Paul also weighed in on why she wanted to help.
"Parents are in a panic and don't know what to do, so when Deanna called me about helping, I was pretty excited," Paul said. "It's really important for parents to find help with education and the whole idea of people building a community is really pertinent."
Parents who register for the SchoolShare Atlanta directory will have access to a database of other parents' contact information.
For more information about SchoolShare Atlanta, visit The Working Woman Radio Show/School Share Atlanta Program.