Testingfg of Ads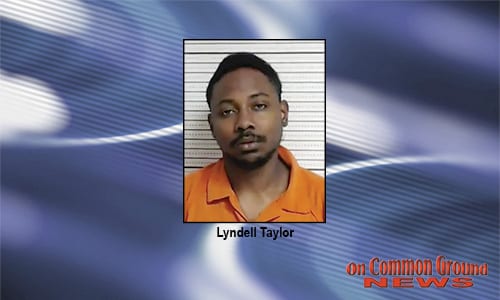 Two brothers from Virginia led Conyers Police officers on a high-speed chase in a stolen vehicle, killing one of the men and injuring the other, police said. 
 Demetris Taylor, 19, was killed after crashing into a tree. His brother, Lyndell Taylor, 23, a convicted felon was arrested on several criminal charges after being hospitalized for injuries. 
The incident occurred on Dec. 22 about 4 a.m. after police ran the license plate of the 2018 Toyota Corolla the two men were in and discovered the car was stolen out of Virginia. Three officers attempted to box in the vehicle in the parking lot of the Walmart but the suspects maneuvered around the officers and fled eastbound on Dogwood Drive toward Salem Road.
The vehicle, driven by Demetris Taylor, the younger brother, sped down Dogwood Drive in excess of 100 miles per hour as reported by two Rockdale County Sheriff's deputies who were passed in the oncoming traffic lane.  The deputies called in the vehicle as a reckless driver unaware that Conyers officers had identified the vehicle as stolen.  Taylor turned all of the vehicle's lights off as deputies and officers attempted to follow.  Due to unsafe conditions and the vehicle's speed, officers backed off the chase in strict adherence to Conyers Police policy.  Conyers officers lost sight of the vehicle as it approached Salem Road.
Taylor lost control of the vehicle failing to negotiate a curve near Leer Trucking ultimately striking a tree on the eastbound side of the shoulder.  Taylor was pronounced dead at the scene and his brother, Lyndell Taylor, was transported to Atlanta Medical Center with minor injuries.
Lyndell Taylor was found to be in possession of marijuana and a handgun and also wanted out of Virginia for failure to register as a sex offender.  He is facing drug and firearm charges.  He was booked in to the Rockdale County Jail after being released from the hospital.