Testingfg of Ads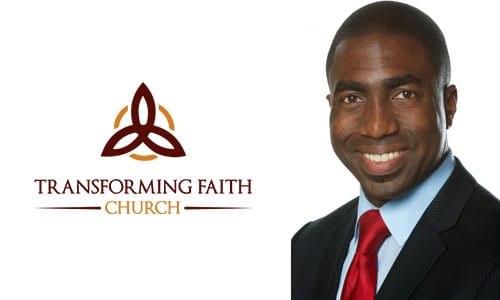 Pastor Lee May and his congregation at Transforming Faith Church in South DeKalb are opening their wallets to demonstrate what the bible says about generosity.
May, who formerly served as CEO of DeKalb County, has gone into ministry full time and recently, he has been preaching on generosity from the biblical scriptures, Acts: 4:32. May said even a small congregation like his with about 50 members can make a difference in the community and demonstrate the meaning of generosity—not just talk about it.
He said Transforming Faith Church is giving away 50 bicycles and toys to children in the community to help make their holiday special. The church is also pitching in to help DeKalb County public schools. The congregation launched a generosity campaign and paid off the negative student lunch balances for students at four schools:
Fairington Elementary, $25.20
Rainbow Elementary, $771.70
Rock Chapel Elementary, $474.31
Panola Way Elementary, $44.80
"I've been preaching on generosity and how God gives to us everyday. We ought to be seeking ways to give back, not just talking about faith but demonstrating it," says May. "There are many ways that we all can make a difference in our communities. We decided that we wanted to help give back to help students and their families. There are so many families that don't qualify for the free or reduced lunch program but they still are struggling."
May said he wants to help more schools and plans to work with school officials to launch an initiative to help wipe out the negative lunch balances for students at all of DeKalb County's schools.
Transforming Faith Church holds worship services on Sundays at 10 a.m. in the auditorium at Southwest DeKalb High School, 2863 Kelley Chapel Road, Decatur.