Testingfg of Ads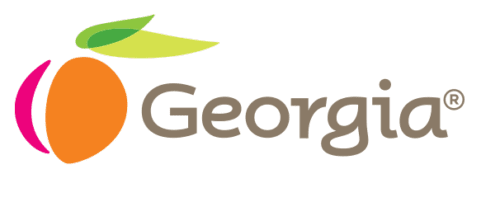 The Georgia Department of Economic Development (GDEcD) has announced plans to fund an online entry-level course for all active duty service members in Georgia. The course, Veterans Training and Transition (VET2) 101, was developed by Georgia Tech Professional Education and will ensure Georgia service members are provided employment opportunities and assistance in their transition.
"We are so pleased the Department of Economic Development recognizes the value of the VET2 101 program and the much needed assistance it provides to our men and women transitioning from the service," said James Wilburn, director for Military Programs at Georgia Tech Professional Education. "The reduction in military force will have the largest impact to Georgia's military installations, so it's imperative to give our veterans the skills they need to succeed in the corporate workforce. Our online course will allow service members to access these resources anywhere in the world."
Service members available for the fully-funded course include those stationed at Fort Stewart and Hunter Army Air Field near Savannah, Fort Benning in Columbus, the Naval Submarine Base at King's Bay, Fort Gordon in Augusta, Robins Air Force Base in Warner Robins, Moody Air Force Base in Valdosta and the Marine Corps Logistics Base in Albany.
The short online course helps transitioning military learn about the most dominant and growth-oriented industries; identify the most veteran-friendly employers using job boards and social media; translate your military experience and skillset into terms easily understood in the civilian workplace; and secure a new job with expert advice on what to do before, during and after the interview.
The online VET2 101 course will also be a prerequisite to the traditional VET2 programs, fully-funded courses that combines professional education with job experience by partnering active, transitioning and recently separated service members with an employer to receive classroom and online instruction. After completing academic training, veterans have the opportunity to demonstrate their skills in a three-week internship placement opportunity with an employer.
"We are continuing to invest in our state's military personnel as they transition into the civilian workforce," said Ben Hames, Deputy Commissioner of Workforce, Georgia Department of Economic Development. "This effort both honors their service and recapitalizes Georgia's workforce with real talent."
The Georgia Department of Economic Development's Operation: Workforce Initiative works to connect transitioning military personnel with Georgia employers seeking their experience and skills. OperationWorkforce.com is an online portal that facilities those interactions.
For more information about this and other workforce development opportunities for veterans, please contact 912-966-7922,  military.programs@pe.gatech.edu or visit pe.gatech.edu/VET101.