Testingfg of Ads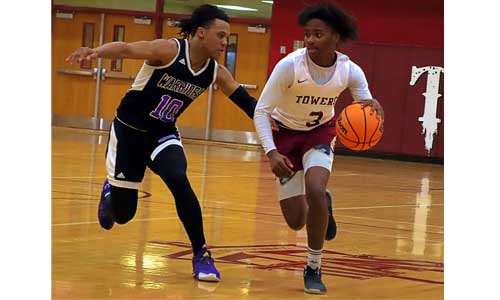 K10 Malachi Harris – T3 Isaiah Logan
By Mark Brock
DCSD  Athletics Department
KIPP Academy of Atlanta took the lead with 1:06 to play and held off the Towers Titans for a 45-44 Region 6-2A boys' victory at Towers on Tuesday night to end the Titans' 2021 season.
The two teams entered the fourth quarter tied at 38-38 and the period featured five lead changes, the final one on a Kaulin Reynolds drive with 1:06 to play to give KIPP the lead.
Towers (6-12) came back down the floor and Lakevias Mathis drove the lane and appeared to get the go-ahead basket and a trip to foul line but was called for a charge which disallowed the score giving KIPP (10-11) the ball and the lead with 55.6 seconds to play.
With the clock ticking down under 30 seconds the Titans had to foul to get into the one-and-one and stop the clock. Three of the Titans fouled out along the way and Reynolds went to the line for the one-and-one with 15.8 seconds to play. He missed the front end and Towers' Joe Paige got the rebound.
Towers got a timeout and then got the ball across  half court before using a timeout with 9.6 seconds to play. KIPP picked up a foul but Towers was not in a bonus situation and had to throw the ball in with 4.6 seconds to play. Deshaun Logan got the ball in the corner and fired up a shot that went long and the rebound went out of bounds off the Titans with 0.5 seconds to play.
KIPP inbounded the ball to run out the clock to secure the victory and the state playoff berth.
Lakevias Mathis led all scorers with 22 points and Towers teammate Eric Lewis added 11 points and 8 rebounds.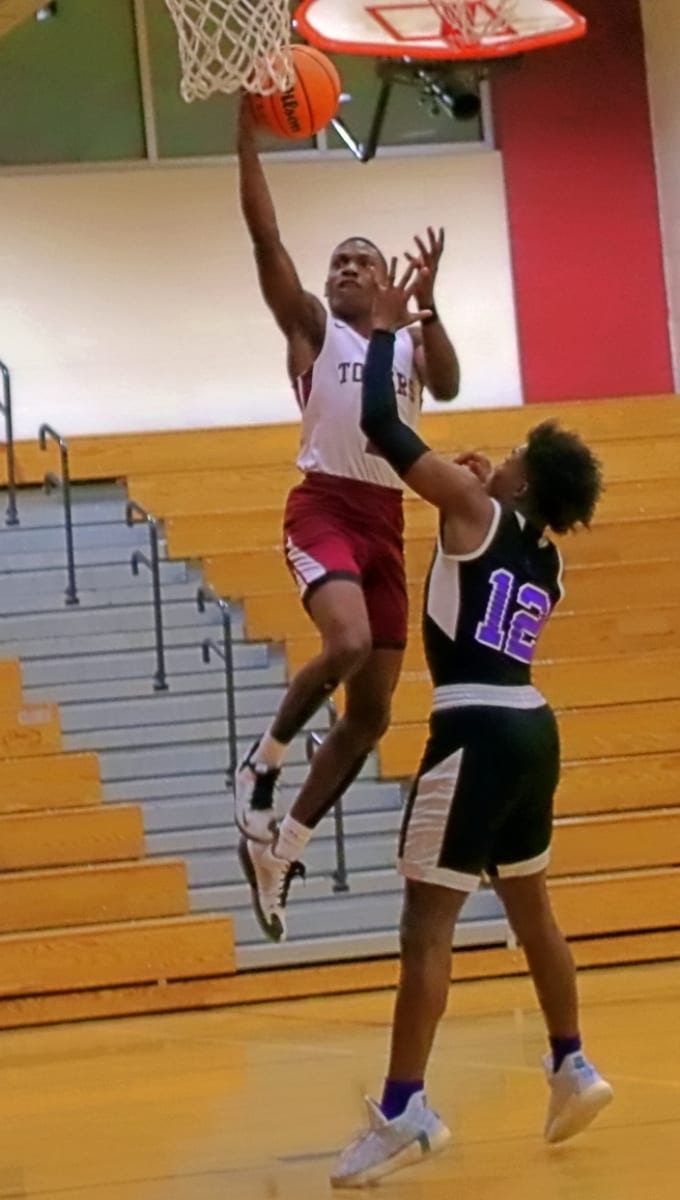 T2 Zakevias Mathis – K12 Niles Washington
Jalen Pugh led KIPP with 15 points and Niles Washington added 14.
The Towers Lady Titans (7-13) dropped a 58-44 decision to Lovett (11-10) to end their season in girls' Region 6-2A Tournament play at Lovett.
In Region 5-3A boys' tournament action both Cedar Grove and Redan finished their seasons with losses on the road.
Cedar Grove (5-14) fell 66-29 to Greater Atlanta Christian (15-10) and Redan dropped a tough 54-48 decision to Salem (17-4).
Thursday, Feb. 18 
Region 6-2A 
Boys Semifinals at Pace 
Lovett (16-6) vs. Columbia (16-5), 5:30 pm
KIPP vs. Pace, 8:30 pm
Consolation/Finals at Pace on Friday (5:30, 8:30) 
Girls Semifinals at Pace 
Lovett (11-10) vs. Columbia (14-7), 4:00 pm
South Atlanta vs. Pace, 7:00 pm
Consolation/Finals at Pace on Friday (4:00, 7:00) 
Mark Brock, Athletic Specialist, covers sports for the DeKalb County School District (DCSD).