Testingfg of Ads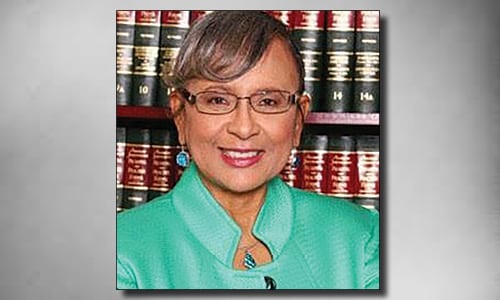 By Ruth A. Wilson, Clerk of Courts  
The right to trial by jury is a cornerstone of our Democracy. It is both an obligation and a right of American citizenship. The U.S. courts cannot function properly without the active involvement and cooperation of the public. It puts the power in the hands of the people to decide guilt or liability. It should not be taken lightly under any circumstances. When you receive your jury summons, DO NOT ignore it under penalty of law and possibly an even greater inconvenience. 
If you have an issue that prevents you from serving on the date summoned, simply call the jury clerk at the number listed on the summons. We will work with you to reschedule. Don't bother with the creative excuses. We have heard them all before.
1. "I CAN ONLY COMMUNICATE TELEPATHICALLY."
Be sure you give The Clerk of Courts  this excuse via a written message. Remember, you can only communicate through thought! But if you mess up and say something out loud, thus blowing your cover, she might excuse you because you are a total idiot.
2. "I WORK NIGHTS."
"I am going to wear pajamas. I work nights and keep the same schedule when I am off so basically I will be getting up in the middle of my night to go to jury duty. So don't expect anything 'cute' from me." There are well-established rules against hats, shades, shorts and pajamas in court. But you might be allowed to sit in the basement for the day. How "cute" is that?
3. "MY PEOPLE DO NOT RECOGNIZE YOUR EARTH LAWS."
"Jury duty is only for American citizens. When the lawyers ask me where I was born, I tell them Glaxon VII in the Betelgeuse system. How will they be able to prove me wrong? It's not like they know what a Glaxonite looks like!"
4. "I WEAR BEES INSTEAD OF CLOTHES."
If you show up for jury duty naked and covered with bees, you'll probably be excused. Bees not only sting, but also swarm, which means they'd leave you standing naked in the courtroom, and no one wants to see that.
5. "BA DA BA BA DA…I'M LOVIN' IT."
"No matter what anyone says to me, I respond by singing the McDonalds jingle." The Clerk will excuse you just to save herself from having to hear you sing the catchy tune over and over and over and over and over… (Note: The Chili's Babyback Ribs song works well, too.)
 6. "I POOT UNCONTROLLABLY."
Eat lots of beans before you arrive for jury selection—you may have to demonstrate your problem to The Clerk.
7. "I HAVE A SCHEDULE CONFLICT."
"I have to report to prison next week."  As soon as you say this, The Clerk will dismiss you for being too out of it to serve.
8. "I'LL HAVE TO BRING MY SEEING-EYE WOMBAT."
The Clerk probably wouldn't bat an eye if a jury candidate needed a seeing-eye dog, but a wombat might be a different matter. No one would pay attention to the witness testimony because they'd all be wanting to play with your wombat.
9. "I BROUGHT A NOTE FROM MY MOMMY."
If Mommy says you don't have to do jury duty, then The Clerk will have to excuse you, right? Be sure to wear diapers, and pin the note to your chest so you don't lose it.
 10. "JUSTIN BIEBER TICKETS ARE GOING ON SALE THAT DAY!"
If you try to use this excuse, you won't have to serve—the judge will throw your sorry butt in jail.
Your best bet is to arrive on time and ready to serve when called for jury duty. Who knows…you might learn something.
Throughout each month, the clerk of courts, tax commissioner, sheriff and probate judge—Rockdale's elected constitutional officers—discuss topics relevant to their respective roles