Testingfg of Ads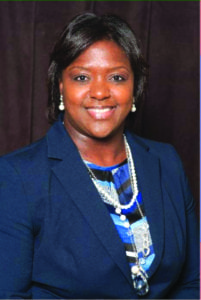 Tonya P. Anderson regained the State Senate District 43 seat, declaring a victory for Democrats on election night. Anderson defeated Republican JaNice VanNess, capturing 70.42 percent of the vote, to win back the district, which includes parts of DeKalb, Rockdale and Newton counties.
VanNess was first elected to the seat in December 2015 in a special election in which she defeated Anderson. The seat had become vacant following the July 25, 2015 resignation of Ronald Ramsey, a Democrat who was appointed as a judge on the DeKalb County traffic court.
In the Nov. 8 election, Anderson led all three counties in District 43, garnering 94.25 percent of the vote in DeKalb; 62.67 percent in Rockdale; and 61.68 percent in Newton.
In 2012, Anderson was elected to serve as the first State Representative for the newly-formed District 92, which covers portions of DeKalb and Rockdale counties. Prior to that, she served as mayor and council member of the city of Lithonia.
VanNess previously served two terms as a Rockdale County commissioner.