Testingfg of Ads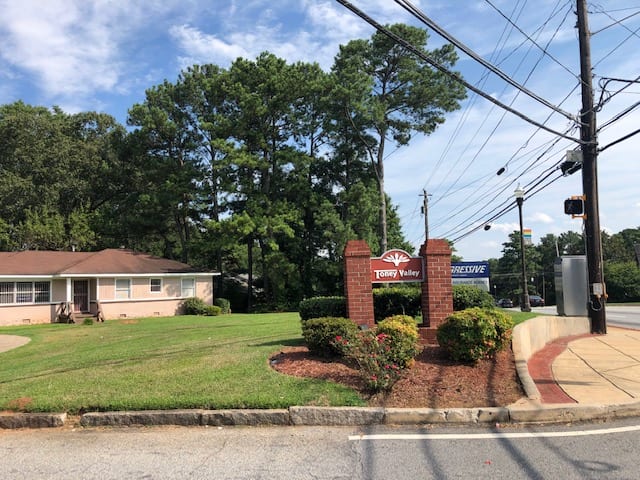 The Toney Valley community in South DeKalb County recently took a big step toward becoming a more closely-knit community on the lookout for one another.
Last month, residents unveiled their new Neighborhood Watch sign located at the entrance to their community at the intersection of Candler Road and Toney Drive in Decatur.
The new sign kicked off a project that a team of residents developed, thanks to  a $500 Enhanced Neighborhood Watch grant Toney Valley received from the United Way of Atlanta's Community Building Institute (CBI).
The team submitted plans for a project that included creating, purchasing and installing Neighborhood Watch signs in the subdivision, and recruiting and training community Block Captains.
Toney Valley representatives developed the project after attending five half-day CBI sessions where they learned about child well-being, leadership, community resources and grant writing.
Barbara J. Mobley, who was on the team who attended the sessions, said the community is proud that it received the grant and hopes that other communities will participate in the free sessions.
"We are hoping that other non-HOA residential neighborhood and civic associations would be encouraged to participate in free sessions and workshops in order to enhance the quality of life for their locations," said Mobley.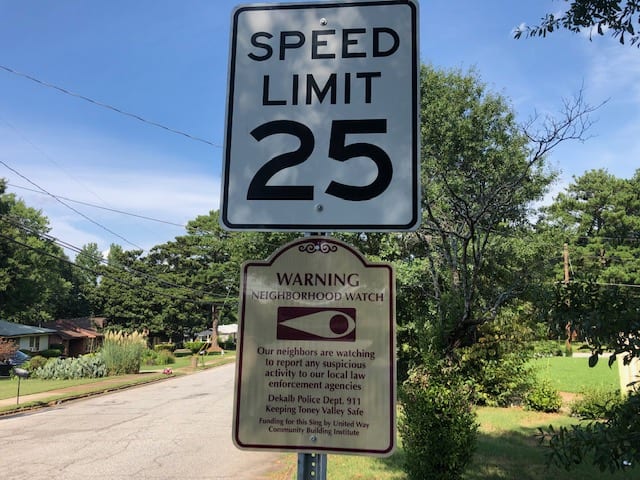 Toney Valley's Enhanced Neighborhood Watch and Safety Team was comprised of Mobley, Petronia Martin, Walter Martin, Andrew Gillespie-Lockwood, and Oga Otumala.  Representatives from CBI, the funder of our new signs, attended the unveiling.