Testingfg of Ads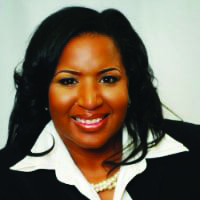 Rockdale County voters elected two African American "firsts" on election night, both Democrats with the surname Washington, although the two women are unrelated.
Tisa Smart Washington, who ran unopposed, was elected as Rockdale's first African American female tax commissioner. Attorney Sherri Len Washington was elected the first African American female to serve on the Rockdale Board of Commissioners, defeating Republican candidate T. Chastain, Jr. with 61.23 percent of the vote for the Post 1 seat.
The attorney is president-elect of the New Rock Legal Society and serves as a co-membership chair of the Rockdale Rotary Club. She was recently elected as a member-at-large to the national executive board of directors of the National Council of Negro Women.
Tisa Washington has served four years as chief deputy tax commissioner. The former newspaper journalist previously worked for DeKalb County government. She is married to David Washington, a staff member for Congressman John Lewis. Tisa and David have a son and daughter: Sundiata Washington, who was recently named a 2016 "Youth of the Year" finalist for the Boys & Girls Club of Metro Atlanta, and Zeda Washington, a fine arts student at General Ray Davis Middle School.
Others who won key positions include Attorney Clarence Cuthpert, Jr. (D) who defeated incumbent Probate Judge Charles K. Mays; Superior Clerk of Court Ruth A. Wilson, who was re-elected to a third term; Chief Magisrate Judge Phinia Aten, Sheriff Eric J. Levett and Coroner George Levett, Jr., who were all re-elected to second terms and are all Democrats.
The installation ceremony for Rockdale's elected officials will be held on Dec. 29, 6:30 p.m., at the Rockdale Auditorium.