Testingfg of Ads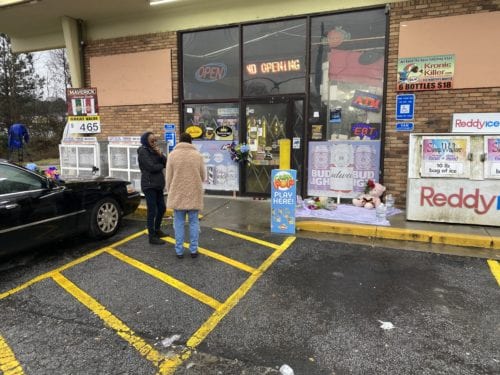 STONECREST—Grieving friends and supporters made a makeshift memorial outside of the Tic Toc Food Mart on Evans Mill Road in DeKalb County. They placed flowers and stuffed animals near the door to remember the store's owner, who was shot to death as he was closing the store on Feb. 19.
The deadly shooting took place around 10 p.m. Police said they believe someone waited for Tesfaye Birru, 57, as he closed for the night. A friend said Birru was often seen taking his night deposit from the store to his car. Police found Birru's body on the ground next to his car. Birru and his wife worked at the store.
Those who knew Birru said he was a kind and compassionate.
Mike McClendon, who owns a restaurant in the area, said he was saddened to learn that Birru had been shot.
"It bothered me. I feel the loss because he worked in the community just like me. He was a small businessman out here trying to make it," said McClendon.  "Sometimes, I would see him in there making sandwiches. It's really said. It's just getting to the point that crime is so bad. Something has to be done. "
At On Common Ground News'deadline on Thursday, Feb. 20, police were still investigating the shooting. They were reviewing surveillance tapes searching for leads.
Anyone who has any information regarding the shooting should contact DeKalb County Police.