Testingfg of Ads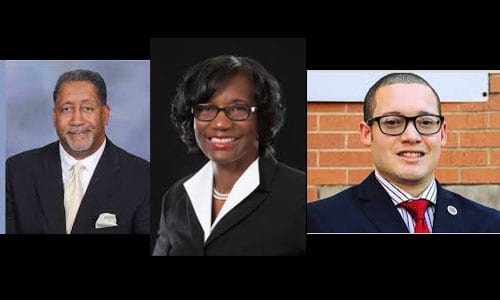 Incumbent Mayor Jason Lary will face two challengers as he seeks re-election for a four-year term: Diane Adoma and Charles S. Hill, Jr.
Hill qualified on Thursday and Adoma qualified today(Aug. 23), the final day of the city's thee-day qualifying period.
Adoma was elected to the City Council in March 2017. Since her term does not expire for two years, her seat will be added to the ballot for a special election when the municipal elections are held this year, officials said. More information will be provided on the qualifying dates for the special election when it becomes available.
Hill ran unsuccessfully for mayor in 2017. Like this year, the mayoral race drew three candidates that year.
Councilmembers George Turner, District 4, and Rob Turner, District 2,  will face no challengers in the Nov. 5 General Election.City Clerk and Elections Superintendent Megan Reid said no one qualified to run for the incumbents' seats.