Testingfg of Ads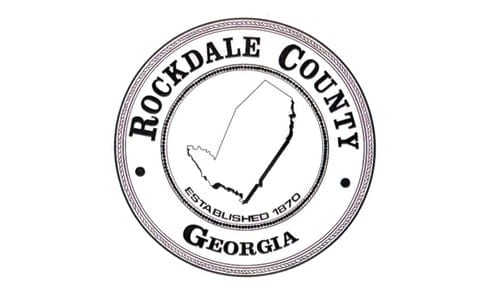 Story Update:
Rockdale County Board of Commissioners Chairman Oz Nesbitt released this statement today (July 27):
As Chairman, manager of day-to-day county operations, it is my chief and primary responsibility to be as fiscally responsible of the taxpayers' dollars. In doing so, that includes talent acquisition through recruitment, talent retention as well as talent assessment. Eighty percent of the "people business" is centered around customers and the delivery of services. Sometimes county bureaucrats become complacent and forget the vision, "Rockdale is a perfectly-positioned community with a rock-solid approach dedicated to excellence in customer service, quality of life and global economic development". 
As an Elected Official committed to Rockdale County, citizens have directly contacted me when they have experienced an issue or a problem in county operations. I'm both accessible and accountable to the constituents to whom I am sworn to serve. My fiduciary responsibilities are endless and are directly connected to Talent Management. 
After serving my first term, I have a clearer perspective of the talent that's required to effectively and efficiently deliver quality customer service to our taxpayers. In preparation for Rockdale County 2021 Government operations, re-organization and restructure is necessary and vital to improve operations, accommodate change and move the county forward. During my second term I will continue to hold county management and leadership to my highest regard.  
Three Rockdale directors exit positions at Rockdale County government
Three top-level officials in Rockdale County government are no longer employed with the county, On Common Ground News has learned. 
The departures were announced in an email released to county employees today, July 23.
Planning and Development Director KC Krzic, Technology Services Director Al Yelverton and Deputy Director of Technology Services Maurice Ficklin have "transitioned into roles and responsibilities outside of Rockdale County's workforce," Rockdale Board of Commissioners' Chairman Oz Nesbitt stated in an e-mail via his executive assistant, Andria Lee.
The email states the departures are effective immediately.
Jennifer Rutledge will serve as chief liaison on behalf of Nesbitt for planning and development. Rutledge serves as County Clerk and Director of Legislative Affairs.
Sue Sanders will serve as chief liaison on behalf of Nesbitt for technology services. Sanders is Director of Recreation and Maintenance.