Testingfg of Ads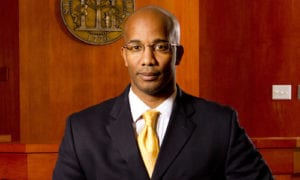 Unemployment and underemployment are significant contributors to crime in DeKalb County. Helping people of working age find adequate employment goes a long way toward preventing crime.
Having a criminal record, however, makes finding a job more difficult.
But if you're able to clear that blemish from your record, your chances of finding work – or perhaps finding a better job – are greatly improved.
This is why I am creating an opportunity for qualifying individuals with DeKalb County felony arrest records to have their records cleared.
On Saturday, Dec. 10, 2016, the District Attorney's Office will host DeKalb County Record Expungement Day at the DeKalb Courthouse from 9 a.m. to 3 p.m.
A state law in 2013 made it easier to expunge – or restrict – the arrest records of people who have had brushes with the law.
In particular, if you were arrested for a felony by DeKalb County Police or the DeKalb County Sheriff's Office, but weren't convicted, you could be eligible for expungement.
All we ask is that you bring a certified copy of your Case Disposition, which is available from the DeKalb County Superior Court Clerk, and a driver's license or state ID.
Sometimes, a second chance is all a person needs to improve their lives. And where we can, our office wants to be a spring-board to redemption and better opportunities.
So we will have organizations working with DeKalb Workforce Development on-site to provide career information, as well as volunteers to help prepare individuals to earn their GED.
My primary goal in DeKalb is to fight crime. It has been proven that offenders who are gainfully employed are less likely to re-offend.
And I believe that helping people to eliminate a significant obstacle to employment – or to better employment – is a large step towards reducing crime.
Please take advantage of this opportunity to possibly clean your slate.
For more information, please call 404-371-2770 or email expungement@dekalbcountyga.gov.