Testingfg of Ads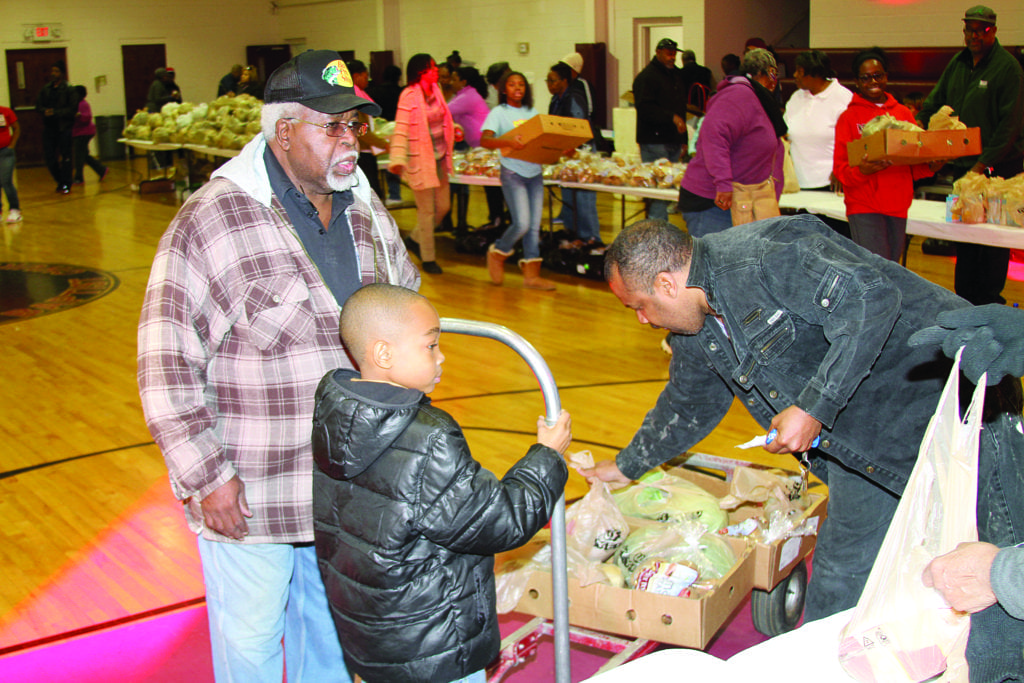 Local organizations are warming hearts and filling bellies this Thanksgiving through several initiatives.
DeKalb County Commissioner Larry Johnson and The Women in NAACP, DeKalb County branch are hosting their annual "Day of Service" turkey giveaway on Saturday, Nov. 17, 11 a.m. to 1 p.m. in the parking lot at the Gallery of South DeKalb mall, 2801 Candler Road, Decatur. Hundreds of turkeys will be distributed on a first-come, first served basis (one per household).
Johnson said helping make the holiday special is something he looks forward to doing every year.
"This is another opportunity for us to bless families who are dealing with tough times," said Johnson.
Voices of Faith Ministries, under the leadership of Bishop Gary Hawkins, Sr., is providing care boxes and holiday meals to pre-selected families in need from schools in Stone Mountain and Conyers as well as extended stay motels and shelters. The church is not only delivering Thanksgiving Day boxes to needy families, but also providing schoolchildren with simple meal kits and snacks they can prepare while they are home during the holiday week. Additionally, Just About Blessing You (JABY), Inc., Admiration Lodge 25 and Destination Manhood Collective are providing holiday turkeys to selected needy seniors and families who are members of Voices of Faith. The organizations plan to distribute the turkeys at each of the church's three worship services on Sunday, Nov. 18.
"We have been blessed to be a part of the DeKalb Business Community for over 10 years and we just believe it's our responsibility to give back, said Ceasar Gaiters, who is a member of Admiration Lodge 25.
In Rockdale County, Board of Commissioners Chairman Oz Nesbitt will distribute turkeys to seniors in need on Sunday, Nov. 18, 3 p.m., at the Olivia Haydel Senior Center, 1240 Dogwood Drive in Conyers.
For those looking for a hot meal, Kingdom Builders Church, 1151 Flat Shoals Rd., Conyers will host its "Feed the Community" free Thanksgiving dinner on Thursday, Nov. 22, 10 a.m. to 1 p.m.
Hosea Helps (formerly Hosea Feed the Hungry & Homeless) will serve Thanksgiving Dinner  to the masses on Thursday, Nov. 22, 10 a.m. to 3 p.m. at the Georgia World Congress Center, 285 Andrew Young International Blvd., Atlanta.