Testingfg of Ads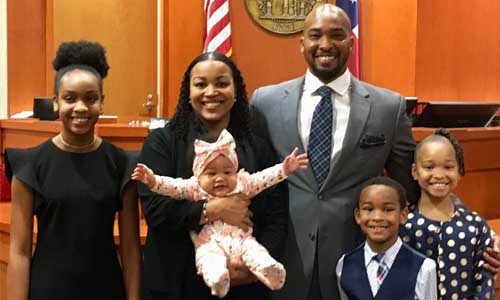 I am writing to express my sincere gratitude for advancing me to the August 11 Run-off for Clerk of Courts. I am deeply grateful for your support. It would be my great honor to serve you as Rockdale Clerk of Superior and State Courts. From the Elect Fulcher Campaign, my family and myself personally, thank you.
My recent endorsement by another candidate, Ms. Mallory Minor, sends a strong signal to voters. She is a Rockdale native who cares about our community and who also understands how the courts work and the importance of the Clerk's Office to a well-functioning court system. Then we received the endorsement of prominent local businessman and community leader, Thomas Dean of Premier Flooring Group. The business community, the legal community and all citizens of Rockdale need to be sure that their legal affairs will be administered properly.
We have received much encouragement since the Primary and we believe that, with your support, we can enhance the progress of the Rockdale Clerk's Office. We want to protect the integrity, accountability, and transparency of the Clerk's Office. Now, more than ever, we need a reliable Clerk of Courts.
Unfortunately, there are some who do not understand what the Clerk of Courts job is and may have been misled. Please allow me to clarify. The Duties of the Clerk of Superior and State Courts are defined by Georgia Law and the Georgia Constitution. It is not a Community Service job.
I offer to you credentials as an attorney, leadership skills sharpened in the Marines and in Law Enforcement along with my commitment to our community. I humbly request your vote.
SHARIF FULCHER, CANDIDATE Rockdale County Clerk of Courtswww.ElectFulcher.org
POB 651 Conyers, GA 30012 678-632-3275
PAYPAL.ME/ELECTFULCHER
"HONOR COURAGE AND COMMITMENT"