Testingfg of Ads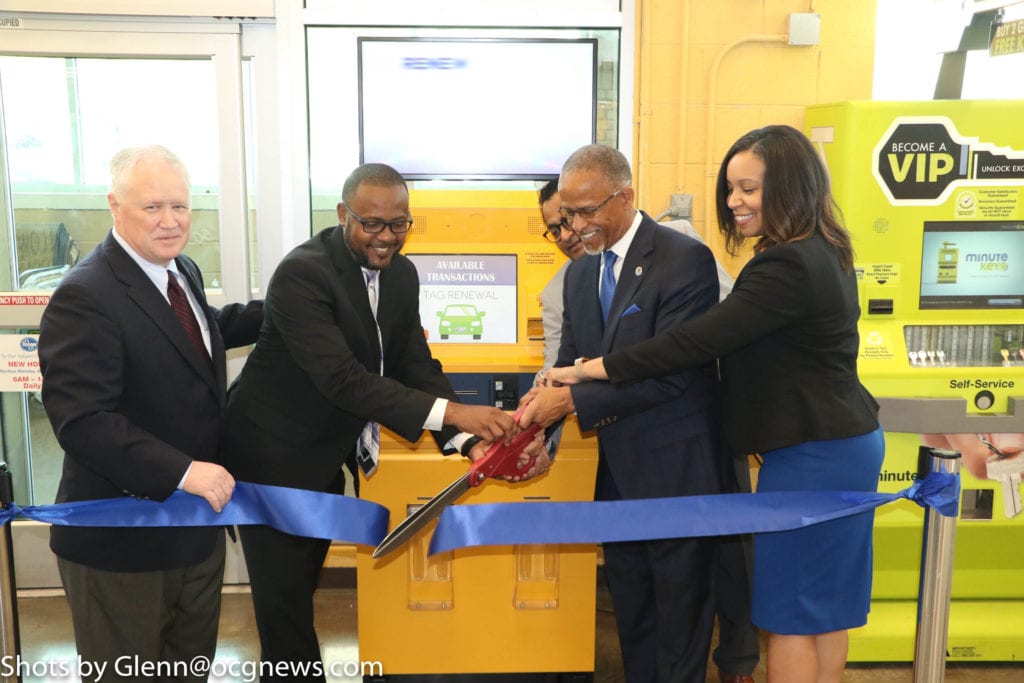 DeKalb County residents now have two more options to renew automobile tags in as little as one minute. DeKalb County Tax Commissioner Irvin J. Johnson recently celebrated the opening of the new tag renewal kiosks on April 9 at the DeKalb Kroger stores located at 4498 Chamblee Dunwoody Road in Dunwoody and 4919 Flat Shoals Parkway in Decatur. The new location store hours are Sunday through Saturday, 6 a.m. until 1a.m.
Customers can scan their Georgia driver's license, or enter registration information, then follow the easy-to-use touch screen prompts to renew up to 10 vehicles at a time.
The new Kroger kiosks will bring the total number of kiosks to five located in DeKalb. The other three stores are located at:           
2875 N. Decatur Road, Decatur (24 hours)
3559 Chamblee Tucker Road Atlanta (24 hours)
6678 Covington Highway, Lithonia (6 a.m. to 1 a.m.)
GA MVD self-service kiosks accept payment by credit or debit cards for a fee.  Instructions and voice prompts in English or Spanish make the kiosks as easy to use as an ATM.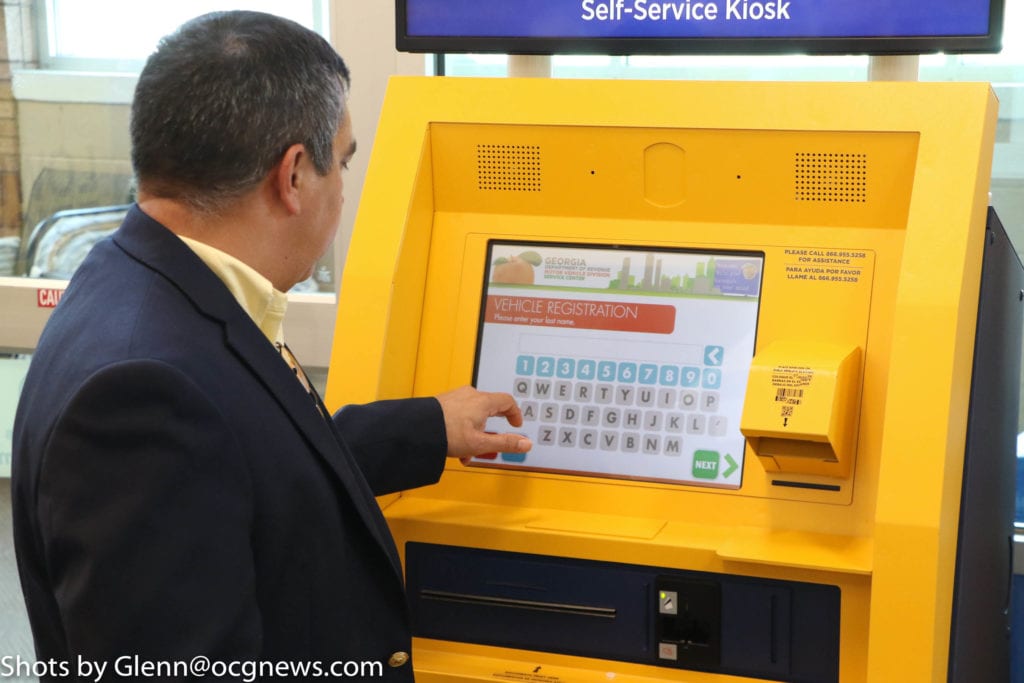 Johnson first introduced the kiosk tag renewal convenience in April 2016 to DeKalb taxpayers in collaboration with Kroger, the Georgia Department of Revenue and Intellectual Technology, Inc., the leading service provider to motor vehicle agencies throughout North America.
For more information about DeKalb's Kroger kiosk locations, visit:  www.dekalbtax.org
For a complete listing of all participating Georgia counties with kiosk locations, go to: http://dor.georgia.gov/mvd-self-service-centers