Testingfg of Ads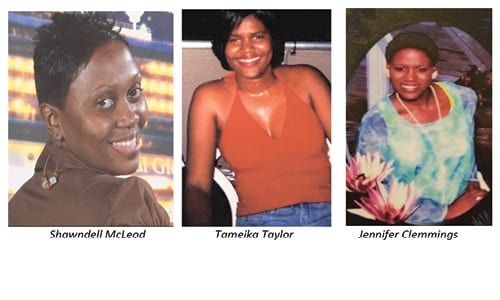 Crime Watch Daily with Chris Hansen, a nationally-syndicated crime show, recently profiled three DeKalb County cold cases: one involving a missing Lithonia woman and two separate murders in Stone Mountain.
The first case profiled the disappearance of 35-year-old Shawndell McLeod, who went missing in 2011 as she left for work. DeKalb detectives suspect foul play and have a person of interest, but need strong evidence to make an arrest. Tameika Taylor, 27, and Jennifer Clemmings, 32, were both victims of very violent assaults, weeks apart from each other in December of 2002 and January of 2003. No arrests have been made in either case.
The program took an in-depth look into all three cases: Mcleod on March 26, and the Taylor and Clemmings cases on March 27 on Peachtree TV at 10 a.m.
Crime Watch Daily is the first crime show to air in daytime syndication. From unsolved murders to must-see mysteries, undercover investigations and crimes caught on video, the series uncovers stories happening around America.
Anyone with information on any of these cases is asked to call CrimeStoppers at 404-577-8477. Callers can remain anonymous.