Testingfg of Ads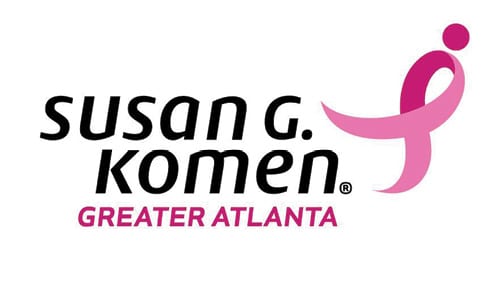 Susan G. Komen Greater Atlanta has announced a new program to help local women and men dealing with a breast cancer diagnosis.
 As part of the organization's Bold Goal to reduce current breast cancer deaths by 50 percent in the U.S. by 2026, Komen Atlanta is launching the Komen Atlanta Treatment Assistance Program, which will provide financial assistance for local patients. 
 "No one should have to choose between putting food on the table and getting the treatment they need to save their life. Yet we know that there are many barriers that often prevent breast cancer patients from accessing the care they need," said Cati Diamond Stone, executive director of Komen Atlanta. "Thanks to the support of our donors, we will help remove some of these barriers for our neighbors in need." 
 To be eligible, patients must have incomes at or below 250% of the federal poverty line and an active breast cancer diagnosis. The program covers limited costs associated with breast cancer treatment such as oral pain medication, anti-nausea medication, oral chemotherapy/hormone therapy, child care/elder care, home care, transportation, lymphedema care and supplies, and durable medical equipment.
For more information, call the Susan G. Komen Breast Care Helpline Monday-Friday 9 a.m.-10 p.m. at 1-877 GO KOMEN (465-6636) or email helpline@komen.org.