Testingfg of Ads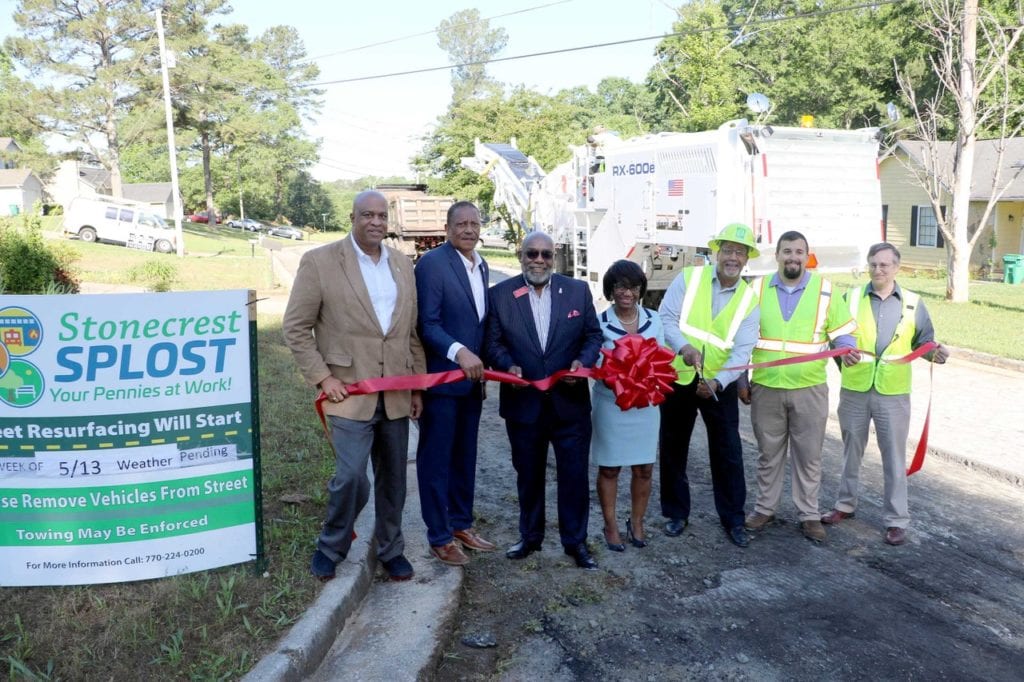 By Sarita Mason,
OCG News Intern
The City of Stonecrest is keeping its promise to repave and repair the city's streets. City officials and Blount Construction Company, Inc. held a ribbon- cutting ceremony today for the beginning of repairs for the city's 18 worst streets. The ceremony took place on Leverett Drive in the Amherst Forest community.
Mayor Jason Lary said he was excited for the city to finally get rolling on the project. He said the project addresses improvements residents have been requesting for months, some of them citing dangerous potholes in communities and main arteries in the city.
"It's been a long time coming. There have been promises made and now there are promises kept," said Lary.
The $2 million project is being funded with Special Local Option Sales Tax funds (SPLOST) and a Local Maintenance Improvement Grant (LMIG). LMIG contributed $500,000, with the rest coming from the Special Local Option Sales Tax funds (SPLOST).
Blount Construction will also pave a two-lane portion of Turner Hill Road, from Rockland Road to the Bojangles Restaurant entrance, city officials said.
Blount officials said the project on Leverett Drive began early this morning is set to be completed by later this afternoon.
"The city plans to pave a new street every day until about the end of the summer" says, Mayor Jason.