Testingfg of Ads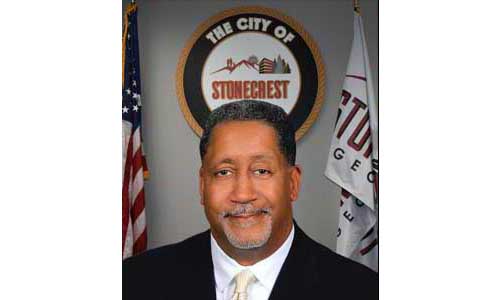 Stone crest Mayor Jason Lary announced today that he is removing the stop work order placed on the construction of Metro Green Recycling earlier this month.  After consulting with the city attorney, the mayor said that is not wise to maintain an order that could place the city in legal jeopardy.
Metro Green Recycling Center began construction last month at 2450 Miller Road.  On July 2nd, the mayor and the city's planning and zoning director placed a stop work order on the construction site citing a discrepancy regarding the facility's failure to meet DeKalb County's Solid Waste Plan.  After consulting with the city attorney, the mayor said that the city doesn't have the legal right to enforce a county ordinance.
Last week, the mayor and council appointed a team to investigate the recycling center's permits. "We will continue to work to ensure that Metro Green Recycling is within all state, county, and city environmental and safety guidelines.  If we find any discrepancies or deficiencies that we can enforce, we will stop this construction; however, at this time it would be irresponsible of me to maintain an order that will certainly place the city on the losing end of a lawsuit," the mayor said.
Councilman Rob Turner, who is serving on the city's investigative team that is looking into the permitting of the Metro Green project, said the probe is still under way. Turner said the team, comprised of Turner, Councilmember Jimmy Clanton, long with City Planning Director Chris Wheeler and the law firm of Fincher Denmark, LLC, met today(July 14) and is looking at every aspect concerning the permitting process.
"We are still in a fact finding mode. We will continue to push ahead with the investigation. We are giving this our full attention," said Turner.