Testingfg of Ads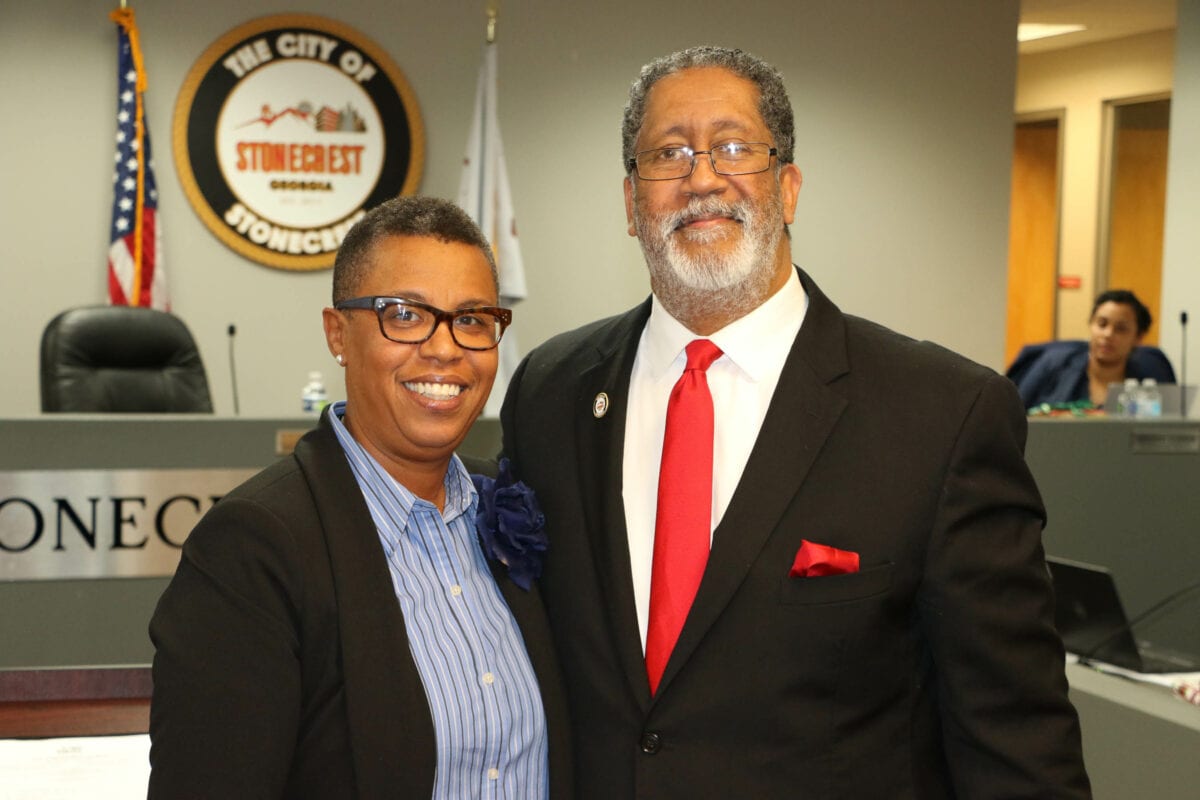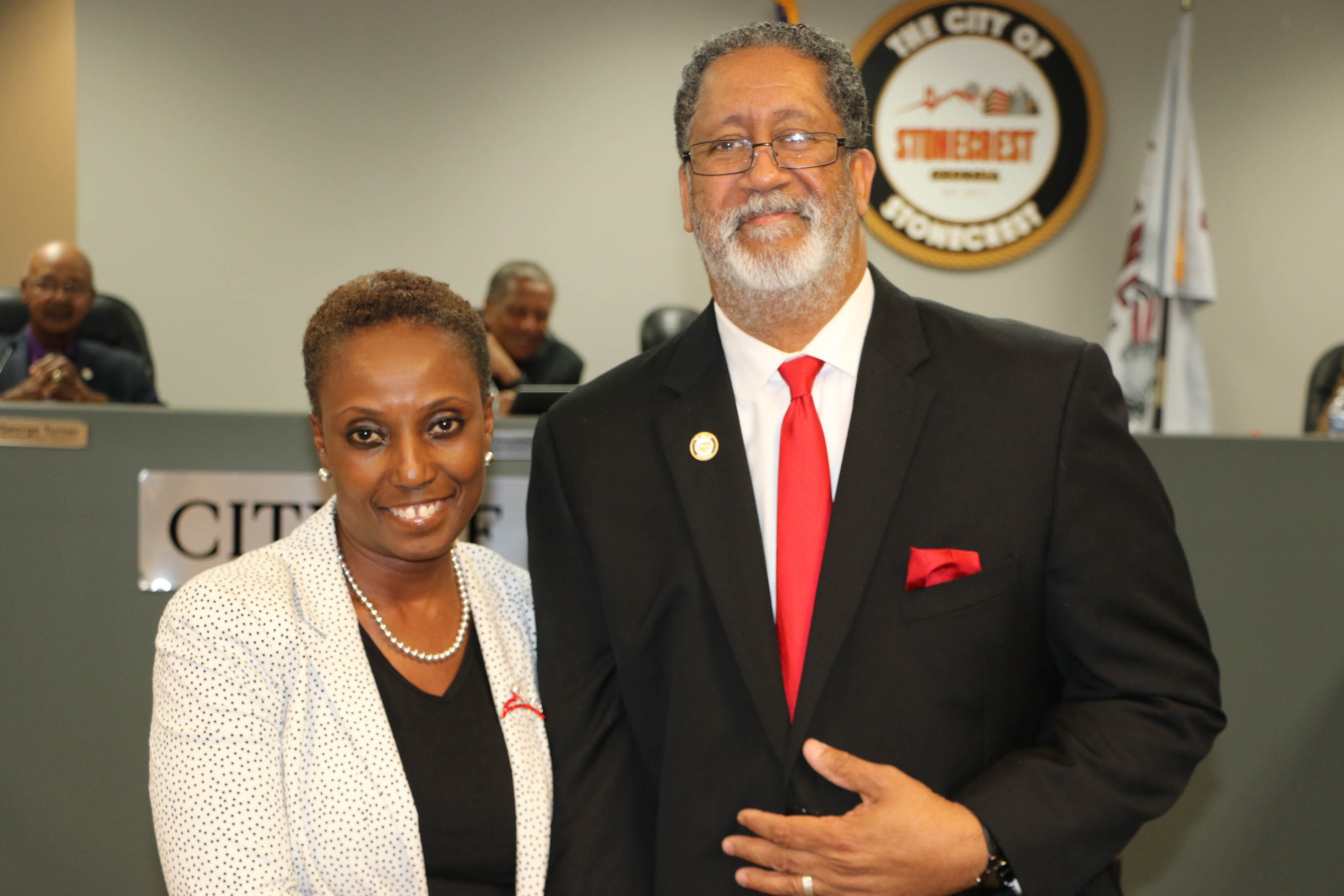 News Update: District 5 Councilwoman-elect Tammy Grimes to be sworn in Tuesday, Dec. 17, 10 a.m. at Stonecrest City Hall.
Stonecrest Mayor Jason Lary introduced the public to two new community leaders at the Dec. 9 City Council meeting: Revonda Cosby, the new executive director of the Arabia Mountain Heritage Area Alliance, and Tammy Grimes, who won the Dec. 3 runoff for the District 5 City Council seat.
Grimes did not participate as a voting council member during the City Council meeting because she had not been sworn into office.   She cannot take the oath office until the elections results are certified on Oct. 13. City officials say they are working on a date to announce the swearing-in ceremony.
Meanwhile, Cosby began her new role as executive director  of the Arabia Mountain Heritage Area Alliance on Dec. 5. Cosby succeeds Mera Cardenas, who has accepted a position with a National Heritage Area in Cleveland, Ohio.