Testingfg of Ads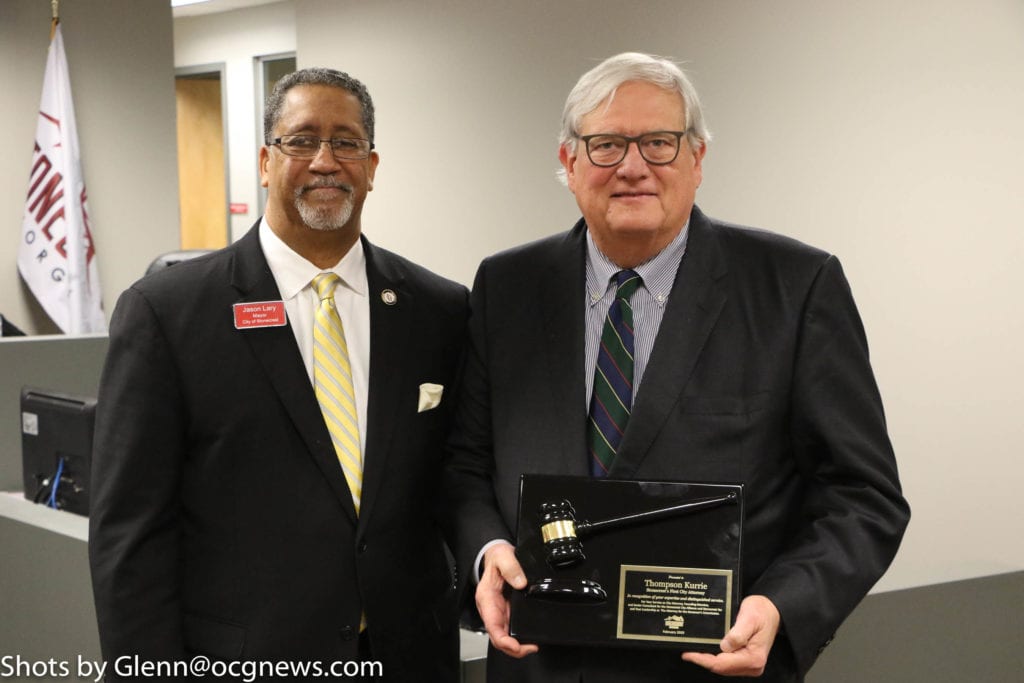 At the Feb. 11 City Council meeting, Stonecrest Mayor Jason Lary honored Attorney Thompson "Tom" Kurrie, Jr., who served as Stonecrest's first city attorney.
Kurrie, who stepped down in December, was credited with helping to form the city. He was hired as city attorney following voter approval of the referendum to create the city in 2016.
Lary thanked Kurrie for working with him and the Stonecrest Cityhood Alliance and his time as city attorney.
"He (Kurrie) started with us from Day 1. He guided us through the process—legislatively and legally," said Lary, adding that Kurrie put in hundreds of hours to "make sure we were on the right track."
With the departure of Kurrie and his law firm, Coleman Talley LLP, Fincher Denmark LLC, who was already provided some legal services to the city, took the helm as the city's attorney. The City Council approved the change at its Jan. 2 meeting.