Testingfg of Ads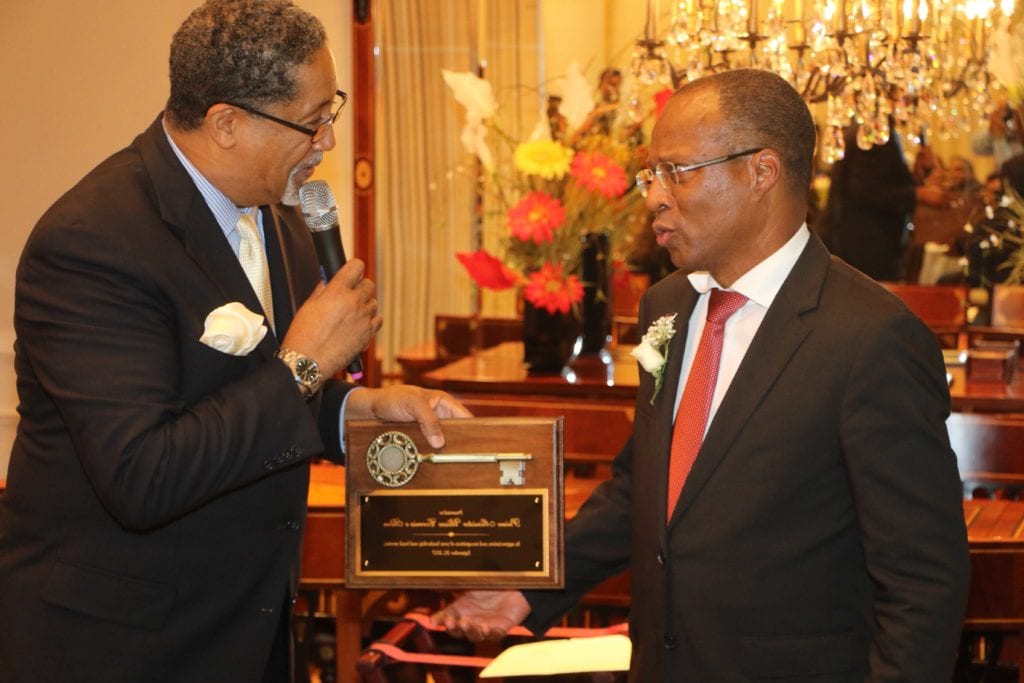 The Prime Minister visited the new city of Stonecrest on Sept. 20 to learn more about tourism and economic development. Cape Verde, which is located off the northwest coast of Africa, garnered its independence in 1975 from the Portuguese. The African nation's officials said they were interested in Stonecrest, which has a population of 53,000, because its residents sought and attained self-governance and because of the city's focus on economic development.
"The two cities are similar in makeup and size. The visit was a learning experience for both of us," said Mayor Lary.
Silva visited the Startup Factory, which is helping entrepreneurs launch their businesses. The Startup Factory is located in the renovated space that was formerly Barnacle's restaurant. He also visited the Mall at Stonecrest's management office and Stonecrest City Hall, Lary said.
At a private reception that was held at the Allen Executive House on Evans Mill Road in Stonecrest, Lary presented the Prime Minister with a key to the city and a letter for Stonecrest to enter into a "Sister City" relationship Santo Antão, Cape Verde.
"As we look to the future of this alliance, we envision a growing awareness and appreciation of each other's culture as well as many cooperative activities that will be of mutual benefit to our communities," Lary stated in the letter.
Lary's letter also stated the city would seek to develop a group comprised of entrepreneurs, leaders and the city's economic development team to establish the Sister City Committee to guide the partnership and prepare a plan for initial activities and exchanges.