Testingfg of Ads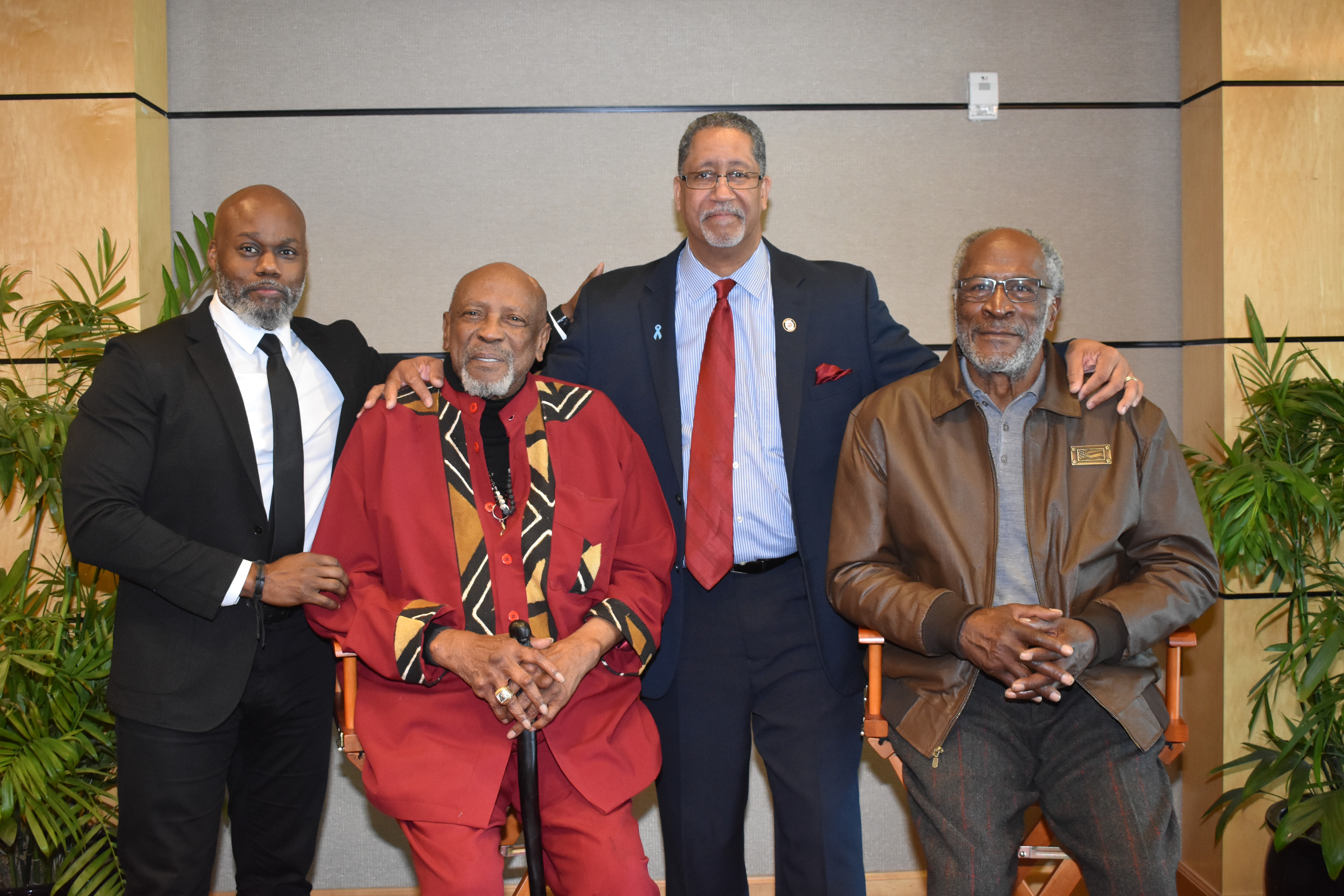 Pictured left to right are Charles West,of CW Network Studios; actor Lou Gossett, Jr.; Mayor Jason Lary; and actor John Amos.   Photos provided by Adrion Bell/City of Stonecrest.
Actors John Amos and Louis Gossett, Jr. were among the guest attendees at Stonecrest's Development Authority meeting at City Hall on Jan. 9.  The actors were present to endorse the efforts of Charles West, of CW Network Studios, who is considering Stonecrest as the location site for a $50 million state-of-the-art animation facility.
West as joined on the agenda by Brian Livesay, founder of Soanes Consulting, which helped launch Atlanta Metro Studios, a $100 million film studio that replaced Shannon Mall in Union City.  A third presenter, Jim Voyles, gave a presentation on a biomaterials manufacturing plant that his company, Phoenix Biomaterials, LLC, wants to place in Stonecrest.
West said his 180,000-square-foot facility will build and operate on 150 acres and yield 1,500 jobs within its first two years.  The animation studio will be the only African-American-owned animation studio to produce and distribute its own content.  It will also be the nation's largest animation studio, housing several sound stages, a backlot, 10 voiceover booths and an orchestra production recording facility for live music scoring.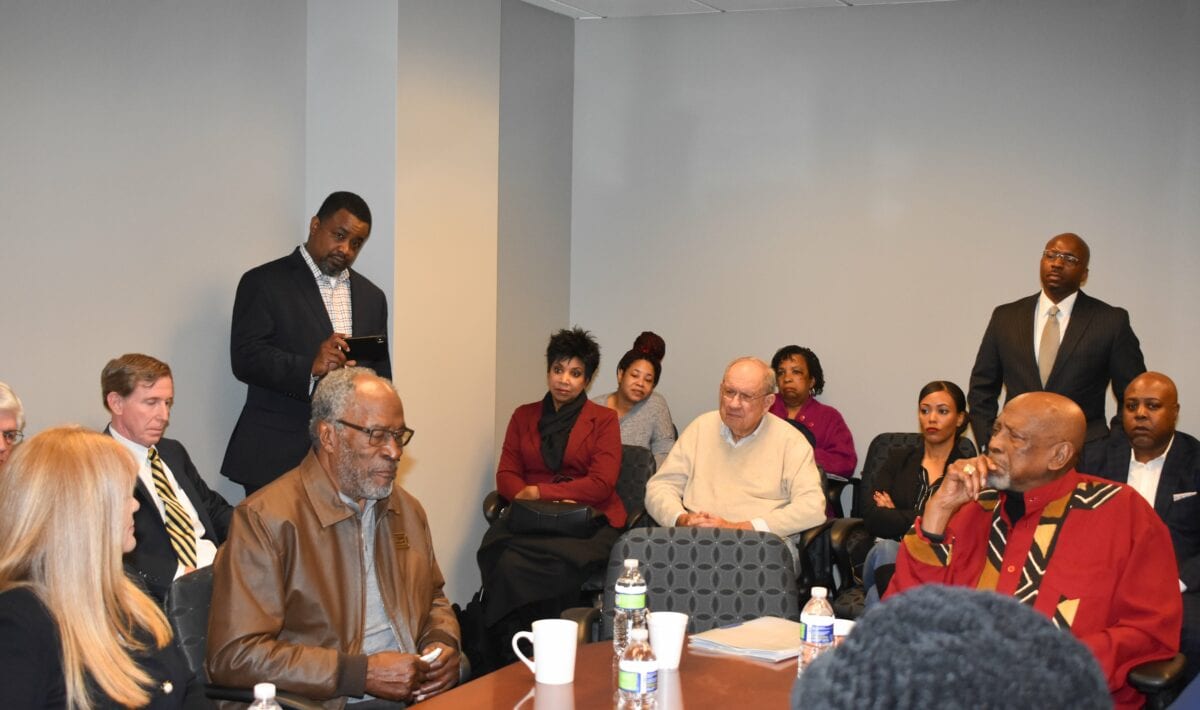 Livesay's firm is proposing a 260,000-square-foot facility with seven stages, office space and a parking lot for 700 cars.  The facility will bear the name, Stonecrest Film Studios.  Livesay said the demand for production space has increased over the years and spending on film and production is projected to increase 10 times in the next decade so the studio's success is almost guaranteed.
"I am overjoyed to be here. This is an incredible opportunity," John Amos said.  "Louis and I have been around for quite some time. We have seen the changes that are happening, and I am so proud of all that you have accomplished in Stonecrest.  I am proud to say that I am a part of this development and we are doing great things," Amos said.
Mayor Jason Lary agreed, saying that Stonecrest has the space and support for both film facilities.
"Councilman Rob Turner and I have formed the Mayor's Film Committee to work with the Development Authority and ensure that projects like these are successful. We are projecting that the film industry will soon be our fifth largest revenue generator,"  Lary said. "We want these developers and others to know that we are open for business and we will be the leader in film production and distribution. Studios of any size that desire to open in Stonecrest will have access to highways, the available land to build their facilities and most of all full support of the city."
The Development Authority, along with its attorney, Dan McCray, must now proceed with their due diligence before approving the projects, according to the city's business development manager William Settle.