Testingfg of Ads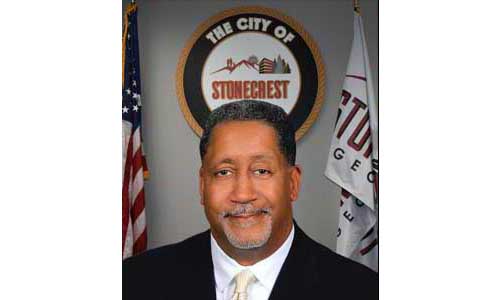 Stonecrest Mayor Jason Lary is launching his own talk show, "Mayor Mondays," on WCRN C-Room Radio Network/C-Room TV on Oct. 5, 6 p.m.
The one-hour show will be broadcast live from WCRN C-Room Radio Network/C-Room TV every first and third Monday.  Lary said that he plans to discuss issues not only concerning the City of Stonecrest but dive into national and world issues as well. He said he is operating independently and is not using taxpayer dollars for the show.
"I want to completely cover what is happening in the City of Stonecrest," said Lary. "Folks don't get a chance to interact during council meetings and public hearings, zoning and commission meetings. I want to provide a format to discuss issues that are not only relevant locally but nationally."
Lary said the inaugural show will feature special guest,  Vernon Jones, state representative and former DeKalb CEO.
"This election is so pivotal, so critical. I want people to hear from a person who has a different point of view. People may be mad as hell with him (Jones) but just because we may not share the same viewpoints doesn't mean we shouldn't hear what he has to say," said Lary.
Jones, a Democrat, was vaulted into the national spotlight in August when he landed a spot on the Republican National Convention's televised event, where he voiced his support of President Donald Trump for re-election.
Lary said he plans to allow audiences the opportunity to call in during "Mayor Mondays."   Viewers can watch the show at 6 p.m. by visiting the web site: https://c-roomtv.com/watch-live/.  Both television and radio are available on Facebook at WCRN C-ROOM Radio Network.