Testingfg of Ads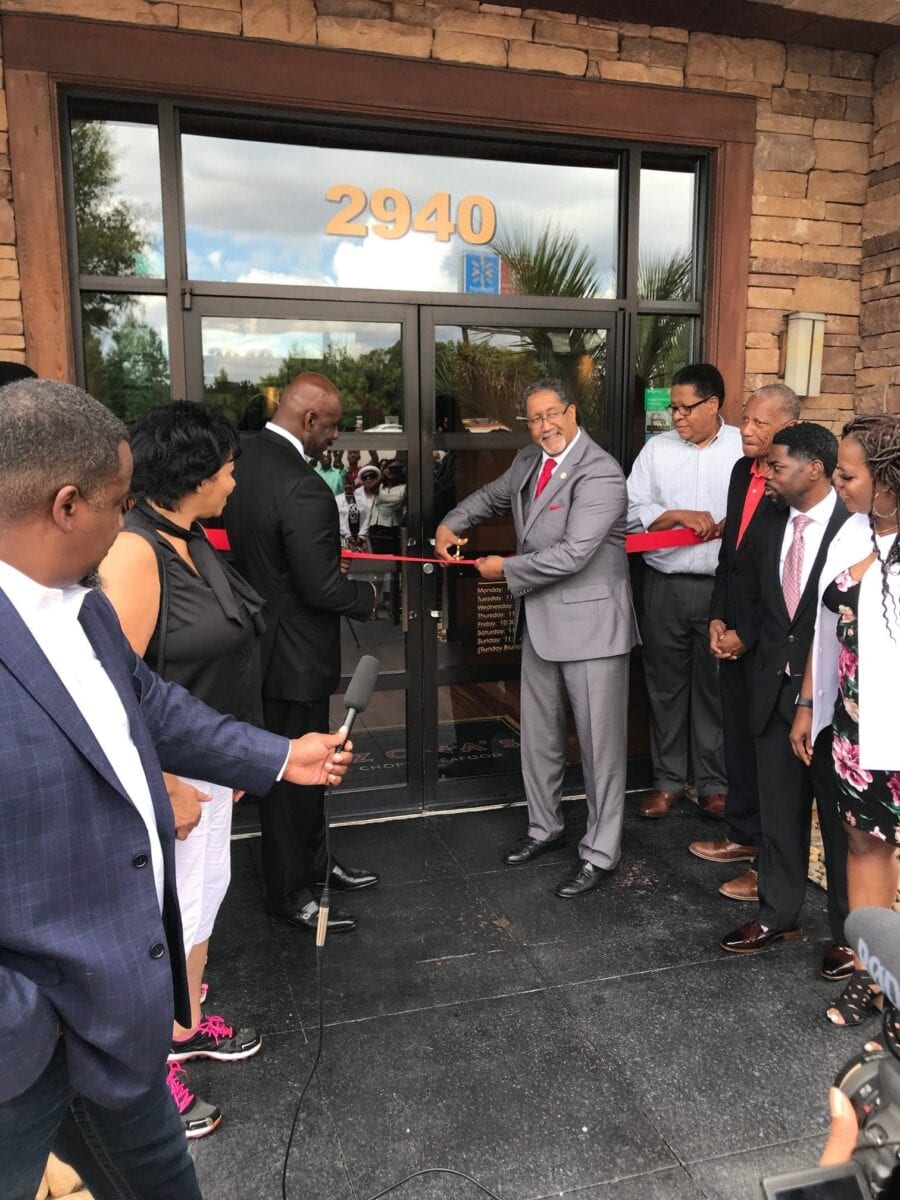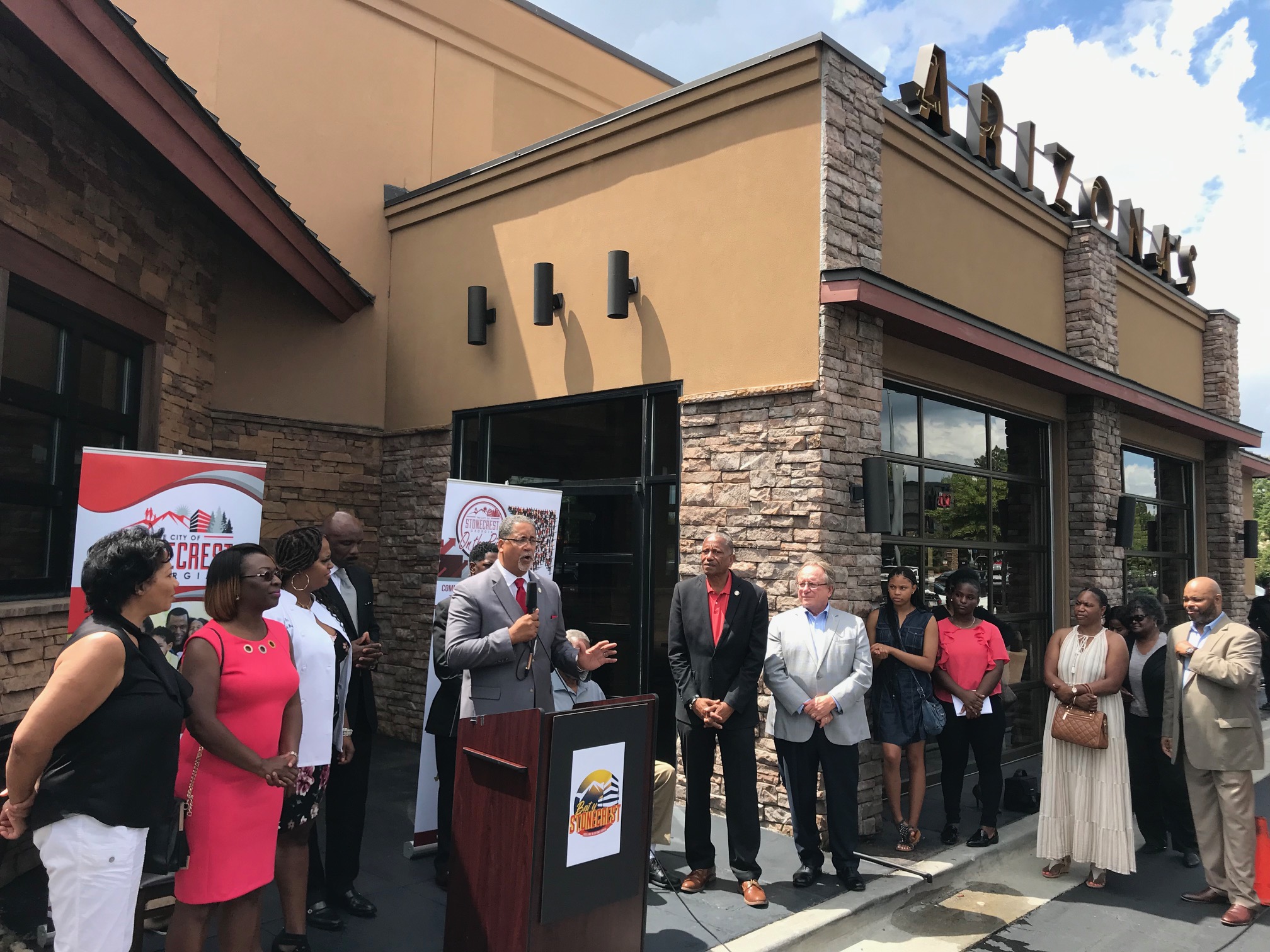 Photo credit: Kelley Jordan
Stonecrest Mayor Jason Lary hosted one of several upcoming brunches at Arizona's Steakhouse on Sept. 1 to celebrate the restaurant's re-opening.  Arizona's temporarily closed but reopened recently with a new manager and a new direction.
The Mayor's Sunday Brunch brought out Stonecrest residents, elected officials such as City Councilman Jimmy Clanton and State Rep. Dar'shun Kendrick, community leaders, and city staff to the ribbon cutting.
"We are not going to let our best restaurant suffer and go out of business.  All of us have eaten here for more than 14 years. This is a time that we have to stand together," Lary said. "We are here today and will be here on future Sundays and throughout the weeks to give Arizona's the respect and the opportunity they deserve to stay in business.  We are going to stand with Arizona's.  I stand with them as a customer, friend, and mayor of Stonecrest," he added.
"Arizona's is one of my favorite places to come.  I bring clients here and meet constituents here. I hope everyone comes back out to enjoy this great food and atmosphere," said Kendrick.
The mayor's office will announce the next Brunch with the Mayor in the upcoming weeks.