Testingfg of Ads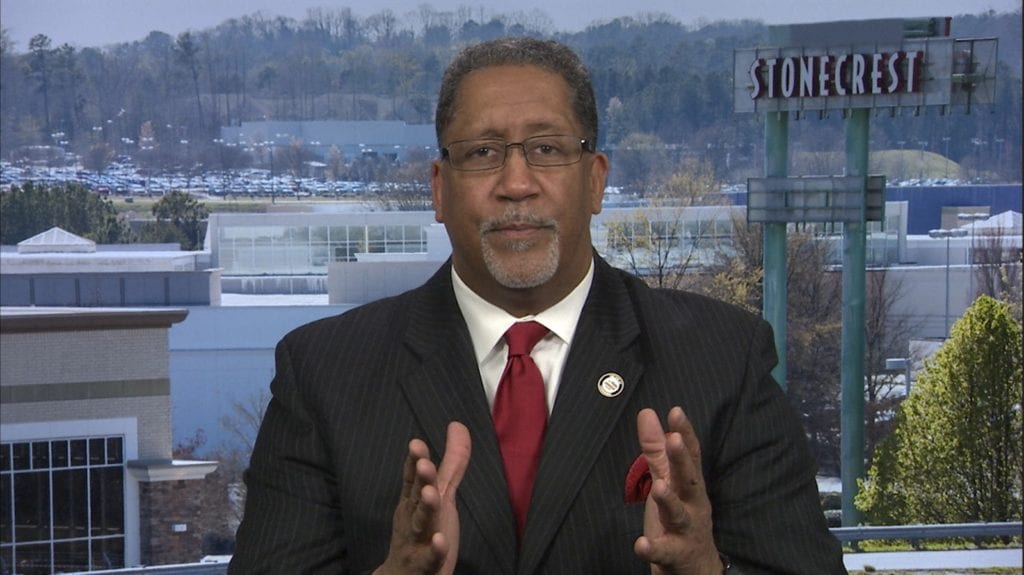 The city of Stonecrest is getting national attention again. Mayor Jason Lary made his debut appearance March 13 on CNBC's "Closing Bell," where he was one of three featured guests who was asked to rate city prospects that are seeking Amazon's H2Q headquarters.  The cities are being scored based on tax incentives they're offering, city fundamentals and wow factors.
Lary said he has been invited to do a six-week stint on "Closing Bell" for a segment called "Dash for Amazon." In addition to the March 13 appearance, where he rated pitches by Chicago and Miami, Lary was scheduled to be on the show on March 15 to rate Atlanta's bid for H2Q. The segment did not air, however, because of breaking news concerning the fatal pedestrian bridge that collapsed in Miami.
Last October, Larry made national news when he pitched the city of Stonecrest as an ideal location for Amazon's H2Q headquarters during an interview with Erica Hill of Headline News "On the Story." News outlets from around the country contacted Lary after he announced the city would be willing to de-annex 345 acres of industrial park land for the purpose of creating Amazon, Georgia as a way to lure the tech giant's H2Q headquarters to Stonecrest.