Testingfg of Ads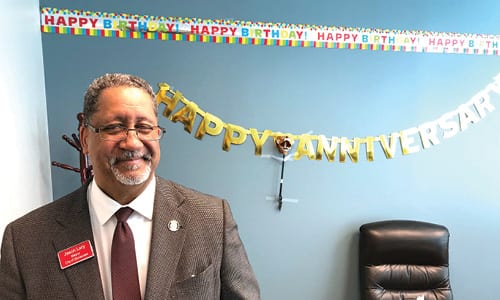 This month, Stonecrest Mayor Jason Lary celebrated his 56th birthday and marked his one-year anniversary of becoming mayor.
Voters elected Lary on March 21, 2017 as the first mayor of the new city of Stonecrest, giving him 52.2 percent of the vote in a three-way race. Lary celebrated his birthday on March 22 and said his victory was the best birthday present ever.
Lary spent four years championing the effort to create the city of Stonecrest.