Testingfg of Ads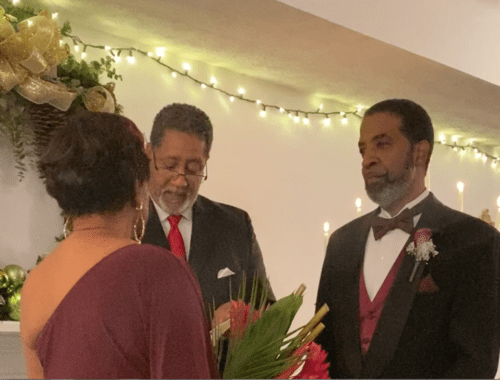 Stonecrest Mayor Jason Lary put on a different hat over the Thanksgiving holiday weekend. Lary, an ordained deacon at Union Missionary Baptist Church in Lithonia, performed the marriage ceremony for Deborah and Sheldon Fleming on Nov. 30.
Lary said Sheldon Fleming, who works in the city of Stonecrest's Parks and Recreation Department, asked him to perform the ceremony and he gladly accepted.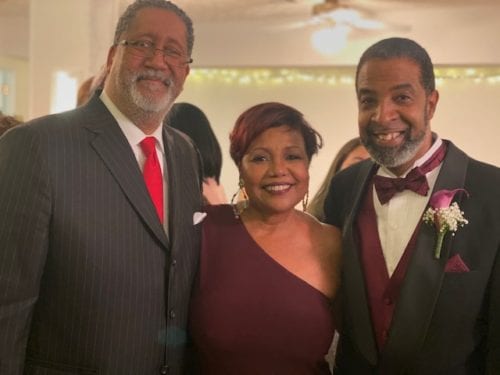 "I felt honored to be asked. It was the first wedding ceremony that I've performed. My pastor helped me to prepare for the wedding," said Lary.
Since Lary was ordained on Aug. 5, 2018 by his pastor, Edward L. Randolph, Jr., he said he has spoken at a funeral in his capacity as an ordained deacon. Lary had to pass a catechism, an oral examination in which he was asked several questions about the bible and the Baptist Church's doctrine to become ordained. He said he loves serving as a deacon and feels refreshed from the challenges that come with serving.
Lary said the Flemings were married in Ellenwood at a family estate.