Testingfg of Ads
The city of Stonecrest hosted the grand re-opening of Browns Mill Recreation Center on Oct. 12.  The center closed recently for more than $100,000 in repairs and upgrades to the heating and air conditioning system, gymnasium floor, lift station, backflow preventers, and the fire suppression and safety system.  The city also added a new Wi-Fi and communications system, which includes a video announcement flat-screen television at the center's entrance and will soon add a new computer laboratory. 
Stonecrest's Parks and Recreation Director Sean DePalma said the upgrades are a requirement for obtaining the center's first license through the Georgia Department of Early Care and Learning. 
"We are going overboard to make sure this center is clean and safe," DePalma said.  "We cleaned the HVAC system and greatly improved the air quality, replaced outdated fire extinguishers, and purchased new AEDs. We also hired a Stonecrest resident to place a new city seal at the center of the basketball court."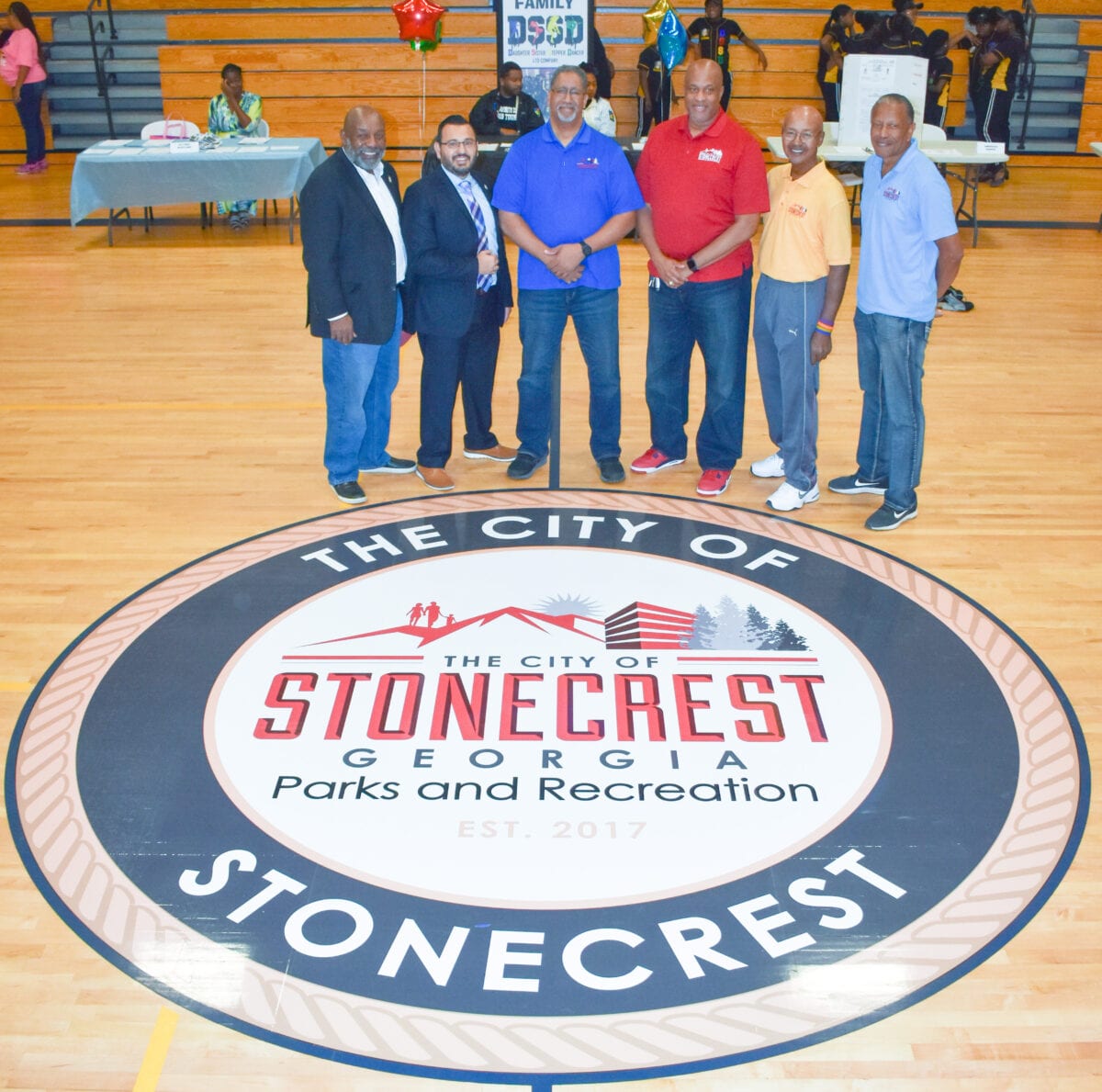 DePalma also said that he has applied for the state license and is awaiting the necessary inspections which he anticipates passing.   
The exterior of the recreation center was improved on a recent volunteer day in which the city partnered with the South DeKalb Family YMCA to plant flowers and upgrade the landscaping.  DePalma said the upgrades also included an interior and exterior paint job. 
"We took over the parks a couple of months ago and this was one of the centers that needed the most attention. I have coached here and brought my sons up playing at Brown's Mill.  "…I am so proud of the work that everyone has put into this center.  I am overwhelmed."