Testingfg of Ads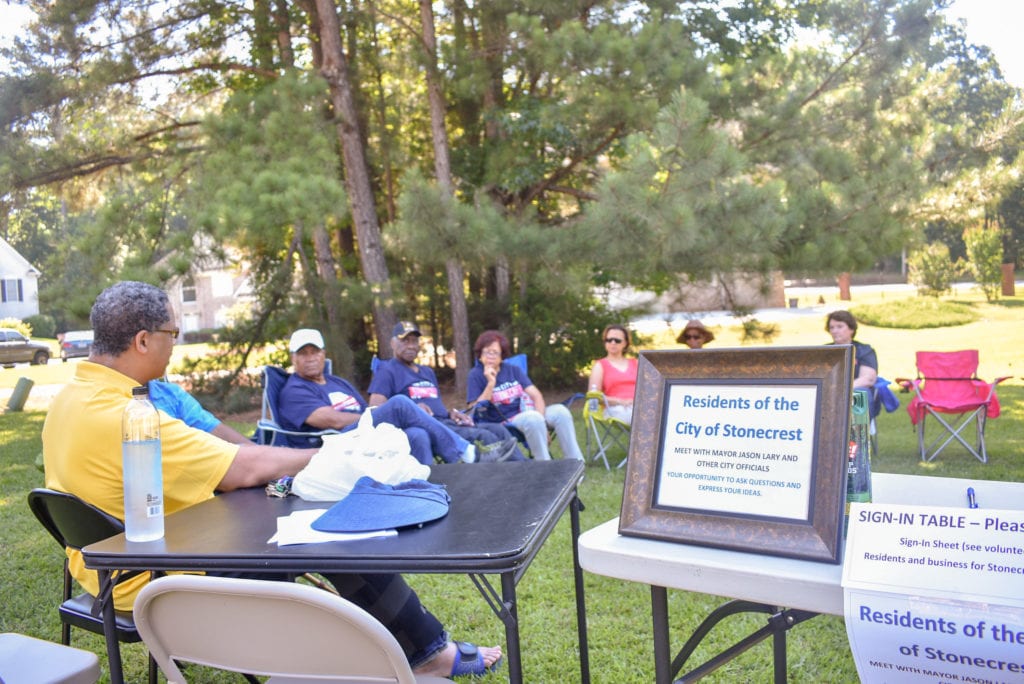 Stonecrest Mayor Jason Lary and city officials are taking city government to communities, fulfilling a promise the mayor made during his State of the City Address in May.
The first  meeting was held on Thursday, June 13, 7 p.m., at the Parks at Stonecrest. A second meeting was held on Saturday, June 15, 10 a.m., at the Springlake subdivision.
Staff such as Code Enforcement, Parks and Rec, DeKalb Police and Planning and Zoning will attend the meetings so that citizens can meet them and ask questions.
A schedule of the mayor's upcoming one-on-one sessions will be released soon.  Residents who want to schedule a meeting may email the mayor at JLary@stonecrestga.gov or Community and Cultural Affairs Director Al Franklin at afranklin@stonecrestga.gov.