Testingfg of Ads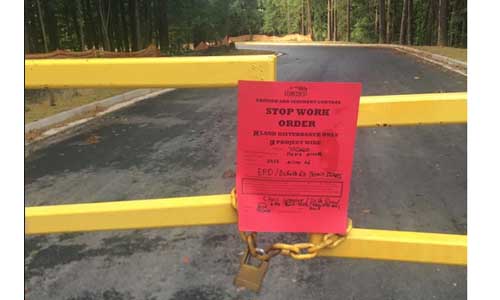 STONECREST, GA. – Last night (July 1), city officials issued a stop-work order for the Metro Green Recycling Center under construction at 2450 Miller Road.  Christopher Wheeler, the city's Planning and Zoning Director, said there appears to be a discrepancy regarding the facility's failure to meet DeKalb County's Solid Waste Plan.
Wheeler said that he doesn't know if or how long the recycling center developers will take to rectify the problem; however, until the issue is resolved, the company is being ordered to cease all activity on the site.
Metro Green Recycling is the topic of discussion for several concerned citizens.  City officials have committed to making sure that Metro Green meets all regulations to ensure the safety of the environment and the surrounding residential and business corridors.