Testingfg of Ads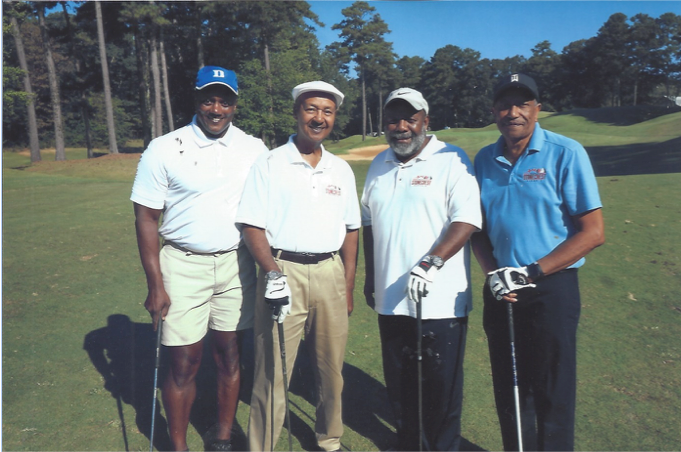 From L to R: Ray Davis; District 4 Councilman George Turner, who is a  member of Omega Psi Phi; District 2 Councilman Rob Turner; and District 1 Councilman Jimmy Clanton.
Three members of Stonecrest City Council supported the annual golf tournament scholarship fundraiser of Kappa Alpha Alpha Chapter of Omega Psi Phi Fraternity, Inc. The event was held at Heritage Golf Course in Tucker on Sept. 20.
The fraternity sponsors projects such as blood drives, voter registration campaigns, prostate awareness seminars, senior citizens visits, community beautification activities, elementary school tutorials and mentoring programs for middle and high school males in the DeKalb/Rockdale County area. One of their proudest achievements is providing over $200,000 in scholarships to deserving high school graduates in the DeKalb/Rockdale County area.