Testingfg of Ads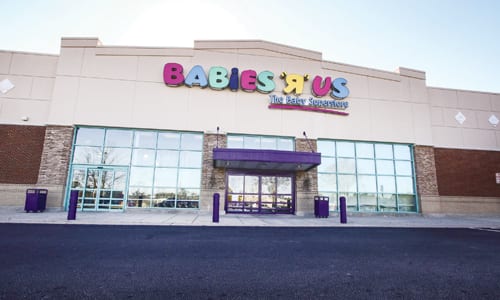 The Stonecrest Babies "R" Us store is closing as part of the corporation's Chapter 11 bankruptcy reorganization plan, officials said. The restructuring calls for the closing of up to 182 stores nationally and abroad to ease debt. According to reports, the stores haven't had an annual profit since 2013, losing much of its share of the toy market to mass merchants such as Walmart, Target and Amazon.
A manager at the Stonecrest location said the store would begin its liquidation on Feb. 8, closing for good by April. The company is holding going-out-of-business sales at 25 stores in the United Kingdom.
Nicole Hayes, a spokesperson for the corporation, said initially, there was some confusion over the corporation's announcement concerning the store at Stonecrest. Hayes confirmed, however, the Stonecrest Toys "R" Us™ would remain open for now but the Stonecrest Babies "R" Us™ is closing.
Toys "R" Us™ , which owns Babies "R" Us, is headquartered in Wayne, NJ.
In addition to the Stonecrest store's liquidation and others in the U.S., the company is holding going-out-of-business sales at 25 stores in the United Kingdom.
"The reinvention of our brands requires that we make tough decisions about our priorities and focus," Toys R Us Chief Executive Dave Brandon said in a Jan. 23 letter posted on the company's website.
Toys "R" Us, Inc. was founded by Charles P. Lazarus, who started in the children's products industry by launching a furniture store in 1948. Lazarus began offering toys at the store in 1957 and eventually shifted his focus to the toy business, launching Toys "R" Us™ in 1957. ''At its peak, there were 800 Toys "R" Us stores nationally and around 800 globally. The company also launched Babies "R" Us and the now defunct Kids "R" Us.
The company owns or licenses 866 Toys "R" Us and Babies "R" stores in the United States and Puerto Rico, more than 750 international stores and more than 245 licensed stores in 37 countries and jurisdictions.
The company reported a net loss of $164 million in the quarter ended April 29, 2017. It lost $ 126 million in the same period in the prior year, according to reports.