Testingfg of Ads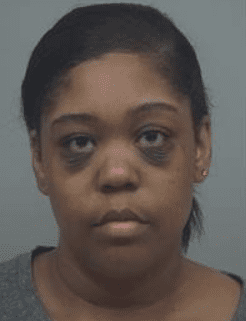 A fatal hit-and-run car accident has left one man dead and a former student of DeKalb Count's Stephenson High School  behind bars. Brittany Ashley, 32, of Stone Mountain turned herself in on July 23 after  fatally hitting Kevin Brown, 38, of Norcross on July 20 and leaving the scene. The incident happened just before midnight in the 1300 block of Beaver Ruin Road in Norcross.
Ashley was charged with one count of hit-and-run and one count of homicide by vehicle. She remains in custody at Gwinnett County Jail without bond.
According to social media, the 32-year-old was a millennial fashion blogger and wardrobe stylist with a bright future as a visual merchandiser.
Former classmate Myles Morgan described her as a "kind" and "sweet" person.
"I don't judge anyone because I don't know what goes through the mind of someone in a situation like that. I imagine sheer panic. My heart goes out to both families. It's a loss on both ends," said Morgan.
Another fellow Stephenson alumnus, Kyle Roosevelt, said that though he didn't know Ashley he found the news saddening.
"The situation is very unfortunate. I've been in an accident before and I know how surreal things can feel in the moment, but she did the right thing by coming forward," said Roosevelt.
A 2018 article in The Washington Post examined the psychology of hit-and-run drivers and attributed the brain's fight or flight response as a possible reason for the behavior.
Psychologist Emanuel Robinson, who leads a study group at Westat's Center for Transportation, Technology and Safety Research states, "The brain can do really extreme things…Anytime we get into an accident we get emotional."